Recalled keeper hits out at Latics
Date published: 04 December 2012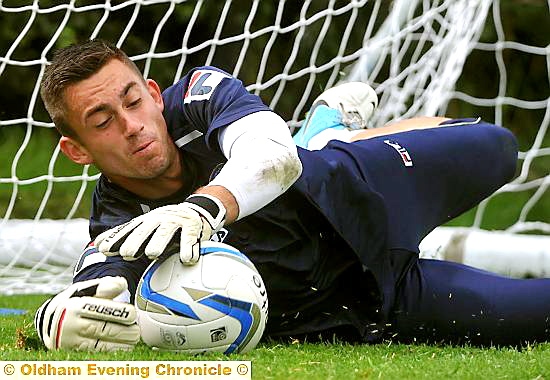 'I'm a bit disappointed with the way it has been handled by the club, but hopefully it will get resolved" — Cisak
ALEX Cisak has criticised Athletic for the way they have handled an alleged contract dispute.

But the club remains insistent there is no disagreement.

The goalkeeper dashed back to Boundary Park from his loan to Portsmouth to appear in the 3-1 FA Cup win over Doncaster, following the suspension of Dean Bouzanis.

Both Athletic's chairman Simon Corney and manager Paul Dickov have rejected the notion that Cisak being dropped from the team and his move to Portsmouth had anything to do with the terms of his current deal.

"There is no contract dispute, no issue: It is sad that rubbish like this spreads as it does," Corney told the Chronicle last week, a position reaffirmed by a Boundary Park source today.

But the Tasmanian player has detailed his anger at the handling of an unspecified contract issue and urged that the situation be rectified.

"I found out on Twitter that Bouzanis had been sent off and I knew straight away I would get recalled," Cisak told the local Portsmouth paper.

"I got a few 'phone calls a few minutes after that, and that was it, really. Oldham put a clause in (for his urgent recall if required) and I don't think they would have let me go on loan unless that was in there. But there is also a contractual dispute going on with the club at the moment, which makes things a bit more difficult. I'm a bit disappointed with the way it has been handled by the club, but hopefully it will be resolved."

Cisak, who was linked with a move away from Athletic in the summer, is in his second season at Boundary Park following a switch from Accrington.

The terms of his two-year deal include an option (which can be triggered by the club) for a further 12 months (2013-14).

The 23-year-old goalkeeper also said he wanted to stay at Portsmouth rather than return to Athletic, making it clear he would be open to a return to the south coast.

Bouzanis's three-game ban expires after the home npower League One clash with Swindon on December 15.