Furman sights set on Forest
Date published: 07 December 2012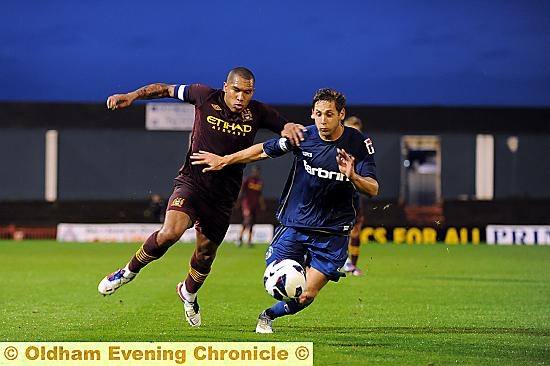 DEAN FURMAN (right) has a major tournament to look forward to.
DEAN Furman expects a final decision to be made soon over his FA Cup availability.

Athletic's captain is a certainty for South Africa's African Cup of Nations squad, to be named next week.

But he could yet play in Athletic's third-round tie at Nottingham Forest on the weekend of January 5 — depending on negotiations between club and country.

Athletic manager Paul Dickov is confident Furman will be able to play Forest.

The player is a relative newcomer to the South African team, having won five caps.

He expects the national game to be a strong one, since Senegal and Cameroon are among the renowned internatinal sides who haven't managed to qualify.

"It is a massive tournament for the country," said Furman. "The last time we won it was 1996 and there have been a few times since where the team hasn't qualified. We represent the nation, so it is important we do them proud."

South Africa's testing group includes Angola and Morocco. Their opening game is against Cape Verde on January 19 in Johannesburg.

Furman's desire for points at the expense of Colchester United tomorrow is just as intense.

"It will be a tough game. They have got some good players and are an effective side. But we set our standard last week against Doncaster. We want to maintain them and put in a similar performance."