Still lots to work on, says Weso
Date published: 11 December 2012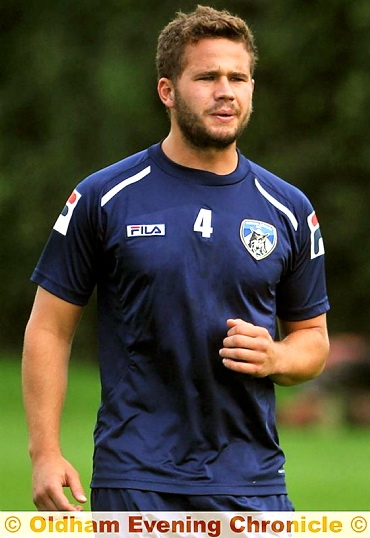 James Wesolowski — good, but we still have a lot to do
ATHLETIC have nothing to shout about yet, even with the recent run of positive results.
Despite the feelgood win at Colchester, midfield man James Wesolowski says he winces when he sees the club still 16th in the league.

That is not, the Sydney-born battler says, what he signed up to when he penned a new two-year contract in the summer.

Wesolowski believes Athletic are capable of defeating any side in the division — and he aims to prove that over the rest of the season

"It is a good little run of form," said the former Leicester and Peterborough player (25), whose return to the side after suspension at Bournemouth has coincided with a run of four wins from five matches.

"But really it is nothing yet. We are still in the bottom half of the table and that is not where we want to be. We have to take confidence and go from there.

"In this division every team can beat each other. We go into every game with the mindset that we can pick up three points, no matter who we are playing. There is a lot to work on, but things are looking good.

Paul Dickov was keen to laud the defensive aspect of the latest clean sheet and Wesolowski agreed.

"Jose (Baxter) was top notch," Wesolowski said. "But there were other performances that stood out at the back and also others that don't really get noticed.

"The front four murdered their back line and if they can carry on doing that we will push up the table quite quickly."

FA CUP tickets for Athletic's third-round tie at Nottingham Forest went on sale at Boundary Park this morning.