Waiting game
Date published: 13 June 2014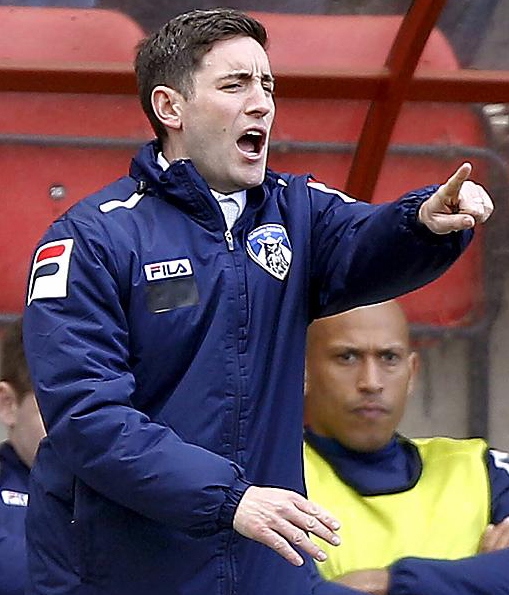 LEE JOHNSON: casting his net, but no bites in sight
ATHLETIC manager Lee Johnson is in talks with more prospective players — but don't expect any imminent deals.

The list of potential signings is being worked through by the Boundary Park hierarchy.

"We're chipping away at our list," Johnson said. "We are talking to a couple, but nothing is close to happening.'

Johnson retains an interest in mercurial playmaker Gary Harkins, who produced some magical moments on loan to Oldham from St Mirren. Harkins (29) is currently negotiating a release from his contract with the Paisley club.

But Athletic's manager has played down a rumour concerning free agent Francois Zoko, a forward with an impressive record — 16 goals in 41 games — for relegated Stevenage. He isn't a current target, Johnson says.

Athletic players are back in training in two weeks. Pre-season friendlies against Newcastle, Huddersfield and Melbourne City at Boundary Park will give supporters their first chance to watch the new signings in action.

The Melbourne game on July 19 could feature the A-League club's new signing Damien Duff, who joined this week. Spanish striker David Villa is to turn out for the Australian club on loan before making his move to New York City next March.

While it is highly unlikely he will be making an appearance at Boundary Park so soon after his involvement in the World Cup, that might not stop Athletic's marketing drive.

"We'll put David Villa on the poster anyway," joked Johnson.