Yet another new head for primary school
Date published: 16 December 2016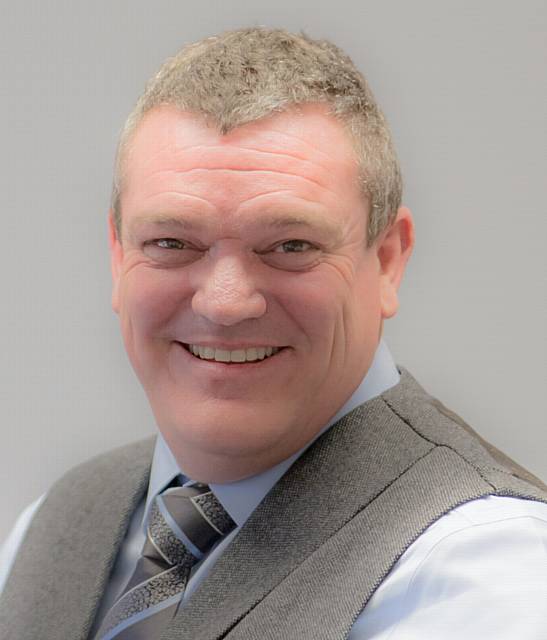 WERNETH Primary School principal Conrad North
A PRIMARY school has appointed what is believed to be its seventh head teacher in four years.

School improvement specialist Conrad North has been appointed permanent principal at Werneth Primary School after doing the job on an interim basis since September.

He took over from Mujahid Ali who left after just a few months at the Coppice Street academy.

Some parents have previously raised concerns about a "revolving door" of principals and staff since the retirement of head teacher Sarah Holroyd in 2012, who had taught there for more than 30 years.

They claimed the school was in "meltdown" since it became an academy in 2014 and was taken over by Bright Tribe which also runs six schools Suffolk, Essex and Cumbria.

Last month it was also alleged that up to 100 parents were wrongly sent letters demanding hundreds of pounds in unpaid dinner money going back three years.

Werneth was judged to require improvement by the education watchdog Ofsted at its last inspection in 2012.

Bright Tribe described the appointment of Mr North is an "important milestone" for the school "as it continues its journey towards excellence".

Mary McKeeman, director of school improvement at the trust, said: "Mr North has shown during his time as interim principal that he is passionate about the school and is committed to providing the best education possible for the children, helping them to develop and become the best they can be.

"I have been impressed with his abilities to quickly identify the school's priorities and then take swift action to secure improvements.

"Mr North is committed to the school, the pupils and the wider community. He has already successfully grown a team within a very short period time who are all enthusiastic and keen to collectively secure sustainable improvements."

Mr North has been a head teacher at several primary schools, most recently John Rankin Schools in Berkshire. He was a school improvement partner at Birmingham City Council and co-founded North Education and Leadership Consultancy.

He said: "After being at Werneth for the past few months, meeting the staff and listening to them talk so enthusiastically about the school and community, I am convinced that the dedicated staff and pupils have a renewed pride and ownership in their school.

"It is inspiring to see the strong support from the parent community. The needs of children should always come first and I will work tirelessly to ensure all children in my care, my colleagues and the school community get the very best education, care and support I can provide."