Skipper's delight at triple swoop
Date published: 05 February 2014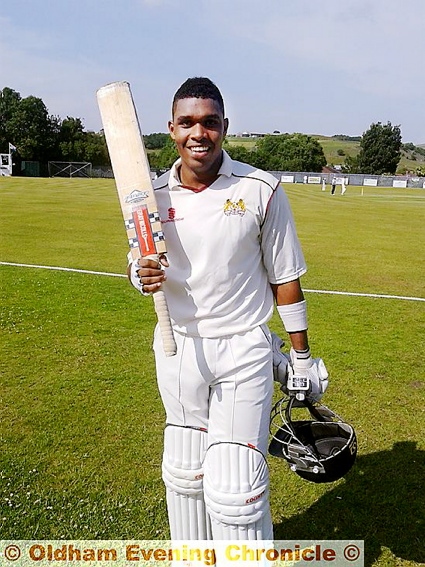 welcome back: Denis Louis will rejoin Crompton for the 2014 CLL season.
CRICKET: CROMPTON'S team building for the 2014 Lake Garage CLL season has received a triple boost.

Three high-profile signings to go with the recruitment of Josh Tolley as professional and return of Simon Wright as captain means the Glebe Street outfit will start the new campaign as favourites for promotion to the Premier Division.

Denis Louis, overseas amateur for the last two seasons, will return again. The West Indian hit a club-record 167 against Oldham last season.

Perhaps more surprising is Crompton's capture of former Bamford Fieldhouse duo Marlon Black and Mel Austin. Black (38) a former West Indies star who played in six Test matches and five ODIs, is still a potent medium fast bowler. A former professional at Bamford, he played as amateur at Hollin Lane in recent seasons.

All-rounder Austin may be 50, but the former Heyside professional is still highly regarded in local cricketing circles and brings a wealth of experience.