Police hunt thieves preying on elderly
Date published: 20 March 2017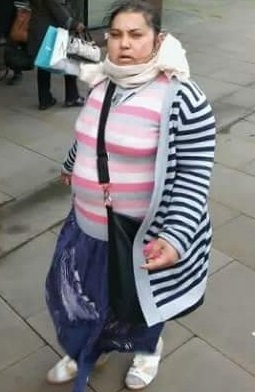 IMAGES released by police of two women they wish to speak to in connection with distraction thefts
POLICE have released images of two women they wish to speak to in connection with distraction thefts in Oldham.

More than ten distraction thefts have been recorded across the borough by police since December 1 last year.

Among the tactics used to dupe innocent shoppers and residents are putting cheap jewellery in their hands before stealing the victim's own jewellery.

Other methods include offenders bumping into people at ATMs and stealing their money.

It has also been reported men and women have been hysterically asking where the nearest hospital is before they are joined by more offenders who steal from them.

Detectives have been carrying out extensive inquiries to catch the culprits, including reviewing CCTV and patrolling busy areas.

Detective Constable Matthew Adshead, from GMP's Oldham borough, said: "I want to assure residents and people visiting Oldham that we are doing everything we can to find the people responsible for these offences. Elderly people, in particular, are sadly being targeted and we understand crimes like this, where offenders prey on the trusting nature of innocent people, are distressing and can affect people's confidence.

"We have now released two images in the hope of identifying the women pictured.

"If you recognise them, have any information about them, or if you are the women in the pictures, then please contact police."

Anyone with any information about these incidents, or the women pictured, is urged to call police on 101.