'Shocked and surprised' to be awarded an OBE
Date published: 19 June 2017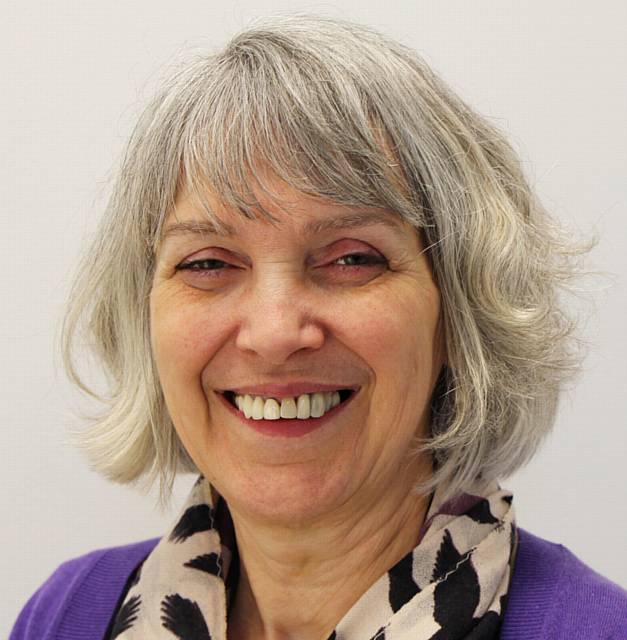 GILLIAN McCARTHY
AFTER 25 years helping to resolve issues for employers and employees for Acas, Gillian McCarthy says she is "shocked and surprised" to have been awarded an OBE in the Queen's Birthday Honours list.

Gillian, from Austerlands, was made an Officer of the Most Excellent Order of the British Empire for her services to employers and employees.

The 61-year-old began working at Acas, a national organisation (Advisory, Conciliation and Arbitration Service) which provides free and impartial information and advice to employers and employees on all aspects of workplace relations and employment law, in 1992 as a conciliator, resolving individual claims to tribunal for employers and employees.

However over the last 25 years she has risen though the ranks to eventually be appointed Director of Operational Policy and Performance at Acas in 2012.

Gillian, who has two sons, said: "When I received the letter in May I was shocked and surprised.

"I hadn't expected it at all.

"At first I thought it could have been a mistake and it was meant for someone else.

"It still hasn't sunk in yet and i'm not sure it will do for a while.

"I didn't tell anyone about the letter as I didn't want to burden them with keeping the secret as well so it will be nice to finally tell my family."

Over her varied career, Gillian, has moved from working directly with employers and employees to resolve issues to heading a team which introduced an entirely new service, Early Conciliation, at Acas.

"It is something I am most proud of," she said.

"It was the first legislative change to affect our Conciliation service in 40 years.

"It was daunting at the start - we started with a blank sheet of paper and had to meet a deadline without fail.

"We had to work to ensure the scheme would be supported by employer, employee and legal bodies and retrin all our conciliators.

"I was nervous on the first day but it has been running for 3 years now and it has been a success."

Gillian added: " Working in Acas is hugely rewarding and it is nice to be able to see the difference the services make to employers and employees who are in need of advice.

"It's really great to meet people we have helped solve problems at work."