Dumped pets rescued after two-hour chase
Date published: 30 April 2013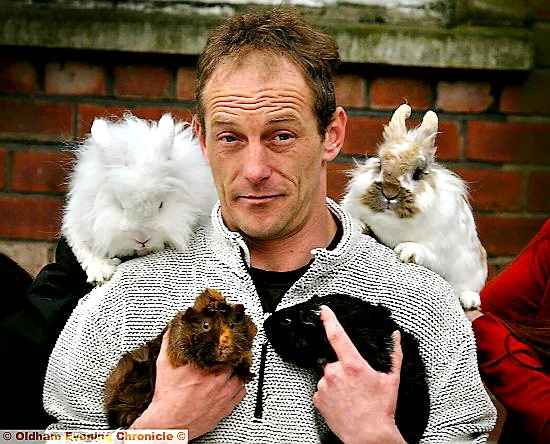 FLUFFY Foursome . . . Mark Hilton with the rescued rabbits and guinea pigs.
FOUR pets had a lucky escape when they were dumped at Dovestone Reservoir.

Mark Hilton, director of Adventure Based Learning of Greenfield, spotted the two rabbits and two guinea pigs while walking.

He called one of his company's volunteers, Shelly Cooper, and she and her husband spent two hours helping to capture the animals, which were loose in a field near the lake.

"I think they had literally been dumped a few hours before. If they had been there overnight, they would probably have been eaten by a fox," said Mark

Pets at Home at Elk Mill donated food and bedding for the animals which are being looked after by Mark and his staff.

Mark is now hoping to find new homes for the animals.