Healthy results for hospital in NHS test...
Date published: 31 July 2013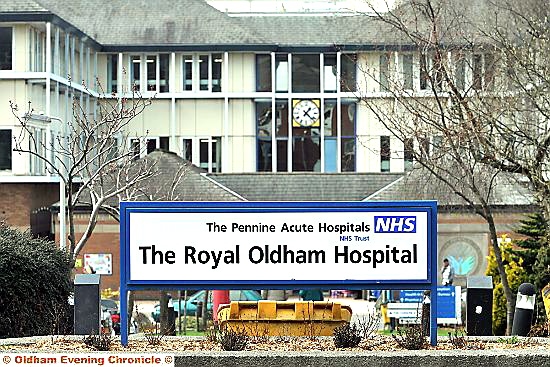 ON the plus side: the Royal Oldham Hospital received positive scores
...but on a very low response rate A SURVEY asking patients if they would recommend a hospital ward to friends and family has seen the Royal Oldham Hospital emerge with high marks.

The anonymous "Friends and Family" test, launched in April, aimed to assess patient saisfaction.

The top average score across Pennine Acute Trust's four hospitals was for inpatient wards at the Royal Oldham, which scored 77 in a possible minus-100 to 100 range.

The trust's average score for accident and emergency departments was 67 — but with a low average response rate of only 3.1 per cent.

The Royal Oldham Hospital's accident and emergency score in April was 77, but this was returned from only 14 responses from a possible 4,693 — an almost statistically meaningless rate of 0.3 per cent.

In May the score was 66 from a 4.5 per cent response rate, and in June 60 from a 2.5 per cent response.

The trust's overall average score for inpatient wards and accident and emergency was 71, on an average 6.4 per cent response.

Marian Carroll, director of nursing at Pennine Acute Hospitals NHS Trust, said the friends and family test was another way for patients to have their say.

She said overall results were promising, but pledged to try to boost responses over the coming months.

These are the first friends and family test results to be made available nationally.

Tameside Hospital's overall score was 44.