Out, but not down
Date published: 06 January 2014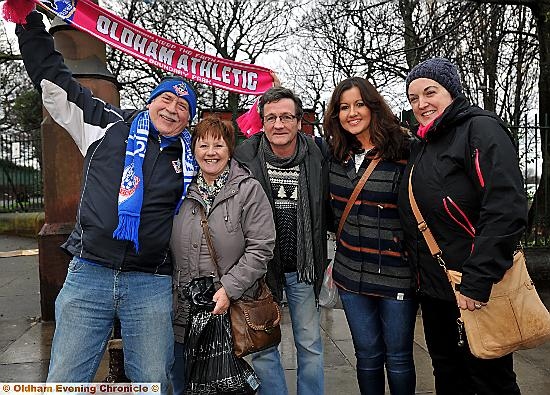 UP for the cup . . . excited fans before the match
BRAVE Latics couldn't manage a repeat of their FA Cup heroics against Liverpool yesterday - but fans were anything but down and out at Anfield yesterday.

From the kick-off, the travelling throng of almost 6,000 made their presence felt, outsinging the home fans throughout the third-round tie.

The volume was cranked up after 45 minutes, with the League One strugglers holding the Premier League giants 0-0 at half time.

And though the away supporters' bar was awash with positive feelings at the break, it didn't take too long for the millionaire superstars to assert their authority in the second half.

While the result was a lot different from last year - when Oldham toppled Liverpool 3-2 at Boundary Park - the fans' mood was far from downbeat as they sent the team off with a standing ovation.