We're not on hit list - head
Date published: 26 February 2014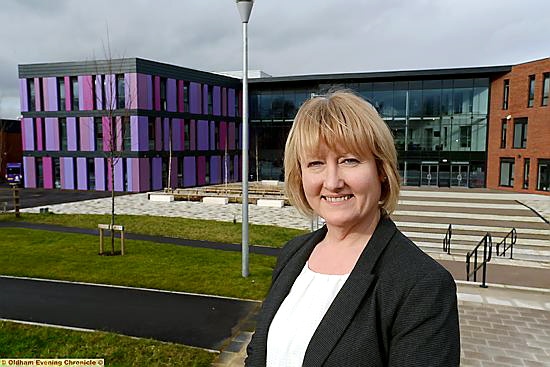 Oldham Academy North principal Colette Burgess: "we will continue our journey towards outstanding"
THE chain which runs Oldham Academy North is to be stripped of 10 of its academies because of concerns over education standards.

The Department for Education (DfE) says it has taken "swift action" against E-ACT after inspectors found serious weaknesses. New sponsors will now be found for the 10 schools of the 34 schools which it runs.

Though the schools haven't been named, E-ACT-sponsored Oldham Academy North in Royton has confirmed it is NOT affected.

Principal Colette Burgess has assured parents, staff and governors it's "business as usual".

"Ofsted has declared us to be a good school and 64 per cent of our year 11 students have already secured the highest grades in their English GCSE exams. The support of our families, governors and the education team at E-ACT has been key to our success and will remain so in the future."

Oldham Academy North replaced Grange School in 2010, before moving into a new £16.8 million building in Broadway last April.

E-ACT is the country's second biggest academy sponsor, running primary, secondary and combined schools.