Post office gun terror
Date published: 26 March 2014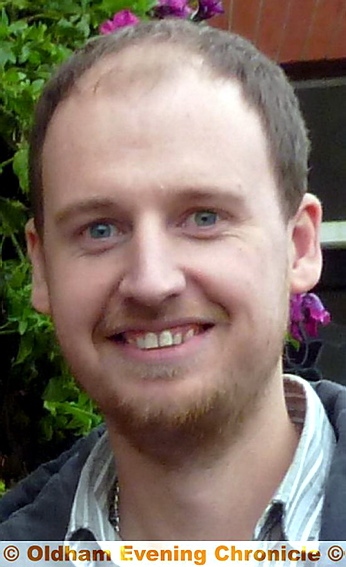 Subpostmaster Paul Borg - unhurt
POLICE have launched a big manhunt to catch armed raiders who held a terrified sub-postmaster at gunpoint yesterday.

Paul Borg was alone in the shop in Huddersfield Road, Diggle around 5.25pm when the pair burst in, threatened him with a handgun and stole cash. They got away on a powerful motorcycle, later found abandoned half a mile away.

The raid comes five months after Mandy Gorey, a Greenfield sub-postmistress, was held hostage at gunpoint by two men who also escaped on a motorcycle.

But Inspector Muz Kernain, of Oldham's Integrated Neighbourhood Policing Team, is not linking the raids.

He said: "There is nothing to link this robbery with the raid in Greenfield.

"It is believed a couple of men may have been loitering near the post office in the last few days. Anyone who has any information should contact us immediately. Thankfully Mr Borg was not injured."

The first raider was 5ft 10in tall, of average build and wore a black motorcycle helmet, a dark rainproof jacket with a bright stripe across the shoulders and a green zip on the right side. He had a Manchester accent.

His accomplice was 5ft 8in tall, of average build and wore a black motorcycle helmet and a dark waterproof coat with a small light-coloured square on the left side of the chest.

The motorcycle is a Honda Shadow, believed to have been stolen in Manchester.

Krystel Cannon, who works at the nearby Hanging Gate pub, said: "We saw a lot of police converge at the post office. It was the first we knew there had been an incident."

Anyone with Information should contact police on 0161-856 8825, or Crimestoppers, anonymously, on 0800-555 111.