Property plan for former school sites
Date published: 23 April 2014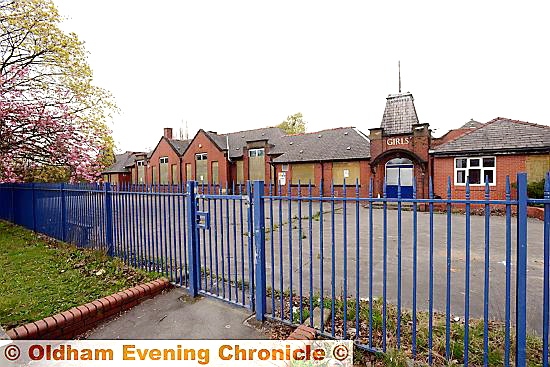 North Chadderton School's Broadway site - one of several redundant schools
High-quality houses will be built across the borough in what Oldham Council is calling a once-in-a-generation opportunity.

The proposals, passed at a council cabinet meeting yesterday, allow the council to build on five former school sites — Counthill, Breeze Hill, North Chadderton Lower, South Chadderton, St Augustine's and the Lancaster Club, all of which are redundant for school use following the building of local academies.

Only a small part of the South Chadderton site will be earmarked for development as the current occupiers, Collective Spirit free school, retain part of the land.

Oldham Council leader Jim McMahon said: "We are committed to making Oldham a place people want to live, work and do business.

"The development of these sites will allow us to work with construction firms to build a wider range of energy-efficient housing for those who want to make Oldham their new home. Releasing the land would also have a huge impact on the social and economic growth of the borough."

The authority also unveiled plans to redevelop the Lancaster Club site as a 21st century garden suburb.

The club was acquired by the council in 2012, the intention being to create a sustainable neighbourhood combining the best of town and country living.