Our princess needs a miracle
Date published: 29 April 2014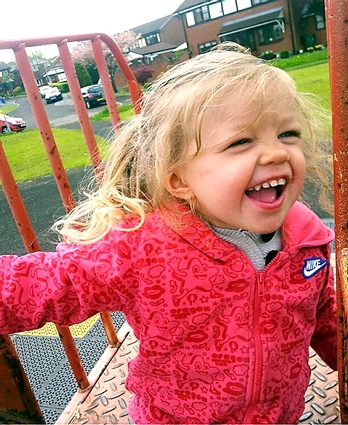 HAPPIER times . . . fun-loving Tehyah before she was struck down
A COMMUNITY is rallying to help a grief-stricken family keeping a bedside vigil for a gravely-ill daughter.


Tehyah Solan-Clarke, who weeks ago was a normal, happy three-year-old, is now in an induced coma with serious brain damage following a series of strokes caused by an unknown condition.

Devastated parents Sam Solan and Aaron Clarke have been with her since she was admitted to Manchester Children's Hospital last month, where doctors performed major surgery in an attempt to save her life.

Despite pulling through a nine-hour operation, she became worse last week and is now on a ventilator as the medical team gradually brings her out of the coma.

Tehyah's gran Debbie Walker of St Mark's Avenue said doctors have told the family they have never seen the condition before and have contacted specialists around the world for information.

"We are clinging to hope but it's going to take some kind of miracle for Tehyah to pull through OK," said Debbie, who calls Tehyah her "little princess".

"We are all devastated, especially my daughter, she can't come to terms with it all. It's just been so horrendous, the whole family are in bits.

Doctors believe the child was probably born with the arteries in her neck twisted, but the condition has revealed itself as Tehyah has grown.

As the family waits for news of Tehyeh's condition, Debbie and friends are raising money to help the family through the crisis.

Tehyah's school, Blackshaw Lane Primary, is helping, as is a local fashion shop.

You can help by making a donation at www.go.fund.me.com.