UKIP accused of 'gutter politics' on election eve
Date published: 21 May 2014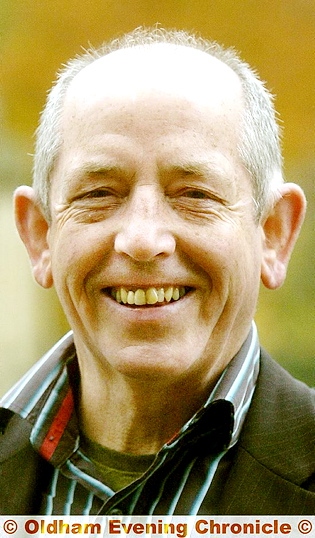 Joe Fitzpatrick: leaflet
Joe Fitzpatrick is at the centre of a political storm after publishing a UKIP leaflet lampooning postal-vote fraud.

Mr Fitzpatrick left the Labour party four years ago following the high-profile court case that ended with former MP Phil Woolas ousted from his Oldham East and Saddleworth seat.

Oldham Council leader Jim McMahon has described this latest stunt as "gutter politics" following controversial claims made in the leaflet.

The leaflet, for Alexandra ward UKIP candidate Dave Carter, features a seven-point plan: "How to win an election in Oldham". It seemingly encourages voters to impersonate friends or relatives to get extra votes at polling stations, collect unused postal votes from family and friends and steal or swap postal votes.

Mr Fitzpatrick claims Labour and the Lib-Dems already carry out these underhand tactics.

The leaflet also advises voters to collect completed postal votes from their friends, steam them open and alter the vote with Tippex - and accuses borough solicitor Paul Entwistle of turning a blind eye.

It is easy for certain councillors to win a seat, says the leaflet, because they can "count on the white folk not voting".

Underneath the plan the leaflet says UKIP refuses to stand in Werneth, Coldhurst and St Mary's as the "abuse of postal votes is widespread and democracy has been destroyed".

Council leader Jim McMahon said: "This is truly gutter politics by any standard. It is intended to create racial divisions in the town and tarnish the reputation of honest and hard-working public officials.

"UKIP need to condemn this kind of campaigning because it brings the whole democratic process into disrepute. If they had any morals they would expel the candidates and agents involved."

Mr Fitzpatrick has emailed the Electoral Commission to request that independent observers are sent to Friday's count as he says he has "increasing concerns about the integrity of the election in Oldham".

Kathryn Dunn, the Electoral Commission's North of England liaision officer, said there will be no investigation; if officers attend the Oldham count it will be as observers. She advised Mr Fitzpatrick to go to the police with his concerns.

The UKIP leaflet has been sent to the returning officer and Greater Manchester Police, who are reviewing it for potential criminal liability.