Loo-sing out!
Date published: 27 May 2014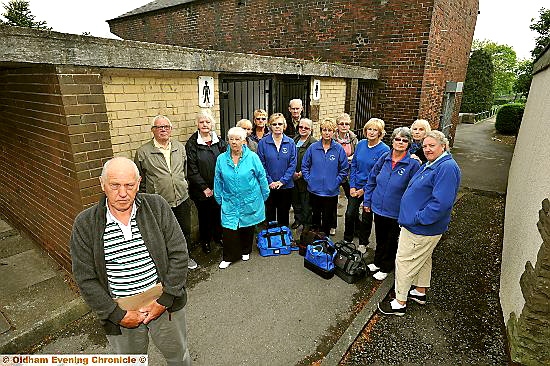 CAN'T spend a penny . . . bowlers at High Crompton Park
HIGH Crompton bowlers will have nowhere to spend a penny following the closure of the park toilets.

The park, in Rochdale Road, attracts dozens of bowlers a day — and the ladies team is due to host a borough-wide tournament next month.

A week ago bowlers were told the loos would no longer be open and that the toilets had been condemned. No alternative facilities were provided.

The council says the closure is temporary until repair options have been investigated - but no date has been set for any work to be carried out.

David Hickling, secretary of the gents bowling team, said: "The toilets were in a very bad state but to lose them is a huge blow. Our main concern is that the Oldham League could consider High Crompton Park an unsuitable venue.

"We have been told we can use the toilets at the North Star (pub), but that means a five-minute walk each way — too much for the older bowlers and spectators.