UKIP push for election probe
Date published: 03 June 2014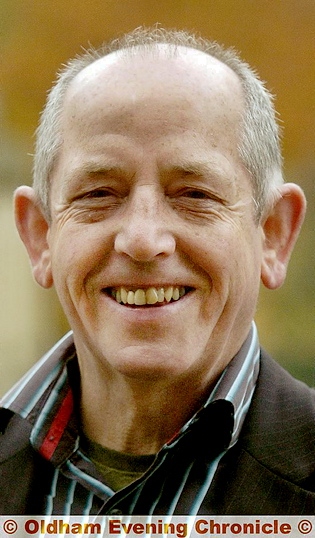 Joe Fitzpatrick: complaint
FAILED UKIP candidate Joe Fitzpatrick is challenging the election of new Labour councillor Angela Cosgrove.

Mr Fitzpatrick finished third in the St James ward (where two seats were available) at last month's local elections.

Labour candidates Ginny Alexander and Angela Cosgrove won the seats with Mr Fitzpatrick, a former Labour party member, trailing in third place, 35 votes behind Mrs Cosgrove.

He claims Mrs Cosgrove's election is invalid as she shouldn't have been allowed to stand.

In a letter to Oldham's Chief Superintendent Caroline Ball, Mr Fitzpatrick said: "I am becoming more convinced that Angela Cosgrove still had a contract of employment with the council when she presented her nomination papers. "

He claims the council could have written to him declaring she wasn't an employee.

"I suspect the plan is to delay everything in the hope that I will go away," he said.

"I expect the police to declare that an offence was committed but it will not be in the public interest to proceed with a prosecution."

Mr Fitzpatrick has written to the Electoral Commission to complain and stating his intention to ask the council when Mrs Cosgrove handed in her notice

The Electoral Commission adviased Mr Fitzpatrick to report the matter to the police.