Family man's child sex shame
Date published: 08 July 2014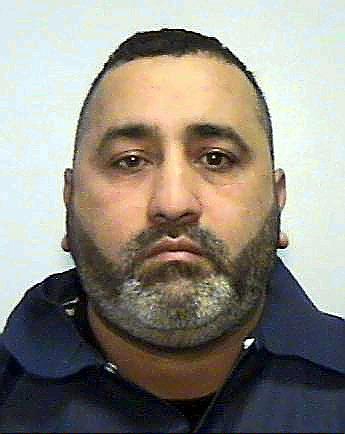 Khawaja Iqbal
A DELIVERY driver who subjected a highly vulnerable young girl to a vile sexual assault, has been jailed for five years.

Family man Khawaja Iqbal who himself has a disabled daughter of the same age, drove his 12-year-old victim to a secluded spot late at night, where he carried out the attack.

The youngster, who at the time was described as suffering from stress and was "extremely troubled", was said to have experienced severe psychological harm to the point of having regular flash-backs.

Iqbal (41), of Whinestone Way, Chadderton, was brought to justice following the tenacious efforts of Greater Manchester Police.

Iqbal's car — but not the registration — was captured on CCTV, but painstaking work to identify it narrowed the search to 192 Nissan Micras, registered in the area.

Various inquiries were conducted and the owners of 21 of those vehicles — including Iqbal — were located and interviewed.

He was subsequently forensically linked to the crime using DNA evidence. The girl who cannot be identified for legal reasons, had been resident in a care home, but had walked out following a row.

Manchester's Minshull Street Crown Court was told that Iqbal had pinned the terrified girl against the side of his car, removed her lower clothing along with some of his own, and subjected her to simulated sex.

Sentencing him, judge Leslie Hull told him: "What you did had a significant impact on this young girl. She was already experiencing traumatic stress syndrome and this incident at your hands consolidated those problems within her".

Mohammed Nawaz, defending, said his client's behaviour could only be described as "shocking and disgraceful" and he was utterly ashamed at what he had done.

He added: "To risk all by what he did, beggars belief."
For a full version of this story see the digital edition or buy the Chronicle.