Trade review
Date published: 17 July 2014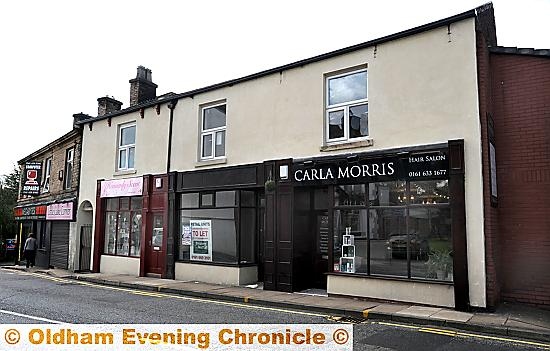 New Village Nursery High St Lees.
A £1MILLION scheme to rejuvenate Oldham town centre could soon be extended to Shaw and Lees.

The council launched a new "Independent Quarter" between Yorkshire Street, Clegg Street and Union Street in November, 2013, which saw a £1m investment package — already attracting a range of specialist traders — set up. A report recommending a second phase of the scheme goes before Cabinet on Monday.

Subject to approval, £100,000 for each district will be invested to extend the offer of Building Improvement Grants to local businesses to enhance the support services already available to help firms develop ideas for growth.

Council leader Jim McMahon said: "Our Independent Quarter scheme is already seeing some really positive success stories and attracting new businesses.

"We now want to see what positive impact this kind of encouragement could have in our district centres.

"High streets and shopping habits have fundamentally transformed in recent years in response to a range of threats such as online trading, out-of-town retail parks and supermarket chains.

"That's why it is essential we support independent traders to stimulate this sector so they can flourish, help district centres retain their distinctiveness, improve as areas and create new job opportunities.

"In Shaw, this proposal looks to capitalise on the arrival of Metrolink and complement the planned improvement of the local market — launched later this year — as well as enhance the vibrancy of the high-street scene.

"Lees village is different due to its location along a major highway. It has fewer national traders than places like Shaw, for example, and already relies more heavily on independent traders who could really benefit from this kind of support."
To read the full version of this story see the Chronicle's E-chron digital edition or buy the newspaper.