Bumper crowds for flower show
Date published: 24 July 2014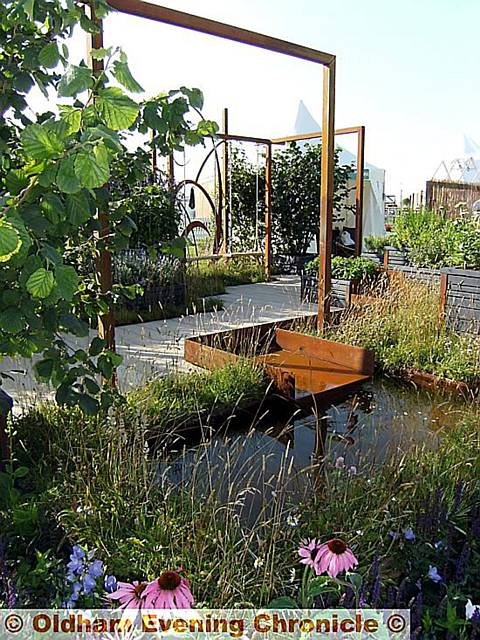 Tatton Park 2014
SOARING temperatures attracted bumper crowds to the first day of the RHS Flower Show at Tatton Park.

Around 80,000 people are expected to visit the five-day event which has a colourful carnival theme this year — with twice-daily parades capturing the spirit of Rio

And just as colourful are the 39 gardens which are full of ideas for budding and experienced gardeners.

They range from Chester Zoo's exotic garden inspired by the threatened islands of South-East Asia to an urban oasis using reclaimed building materials and unexpected plants such as dock leaves and nettles.

Among the most popular attractions are the amazing schools' gardens created by talented pupils. Primaries have a budget of just £350, and secondaries £400 to transform a 3mx3m patch into a horticultural oasis.

This year's theme is their favourite books and stories and those taking part included Millbrook Primary School, Stalybridge, which was inspired by "Stig of the Dump".

Pupils from Camberwell Park Special School, Blackley, created a sensory garden — to reflect how the children are taught through their senses — growing many of the plants and vegetables from seed.

There are nearly 500 exhibitors at this year's show, including 85 floral exhibitions, 16 specialist plant societies and the ever-popular council flower beds, of which there were 11 this year.

A highlight of the calendar for gardening enthusiasts, the show is held on 28 acres and is a far cry from the first 16 years ago when there were 340 exhibitors, including 28 gardens.

Val Killion and her husband, David, from Royton, attended yesterday.

A regular visitor, she said: "I was a bit disappointed in last year's gardens but they were much better this year and I thoroughly enjoyed looking around them.

"It is a great day out and there are a lot of plants you can't buy in garden centres."

The show runs until Sunday.