Debbie calls for Gaza ceasefire
Date published: 30 July 2014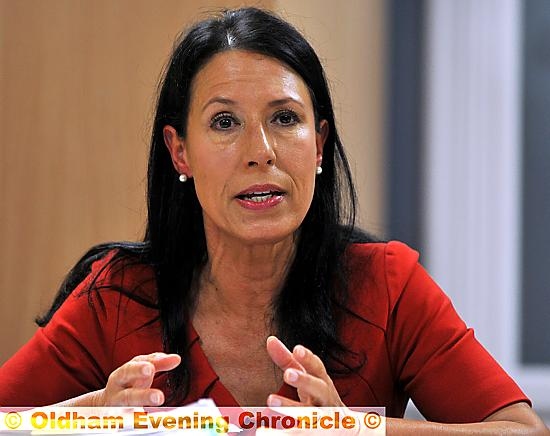 Debbie Abrahams
MP Debbie Abrahams and local councillors are calling for peace in Gaza and they want Oldhamers to support the campaign.

The MP for Oldham East and Saddleworth wants an end to all hostilities and says Parliament should be recalled so the Gaza crisis can be discussed and humanitarian aid agreed.

Oldham residents are being urged to sign an e-petition which can be accessed via the Oldham Council website.

The petition says: "We, the people of Oldham, call upon the United Kingdom Government and the European Union to act now to protect civilians on all sides and stop the suffering in Gaza."

The petition urges national politicians to help put an end to the killing by pushing for a ceasefire, securing access for the humanitarian aid needed by the people of Gaza, and to deliver peace for the people of Palestine and Israel.

Mrs Abrahams attended a diverse and multi-faith meeting, led by Oldham councillor Barbara Brownridge, and put forward the suggestion that the petition should call on Parliament to be recalled to debate how to end the violence and suffering in Gaza, and to find a just and lasting settlement for the peoples of Palestine and Israel.

To sign the petition visit www.oldham.gov.uk/gazapetition

Paper copies of the petition can also be signed at various sites across the borough including the Rochdale Road reception at the Civic Centre.

The petition will be delivered to Downing Street on Monday by a delegation from the borough.
To read the full version of this story see the Chronicle's E-chron digital edition or buy the newspaper.