We knew he would kill again
Date published: 12 August 2014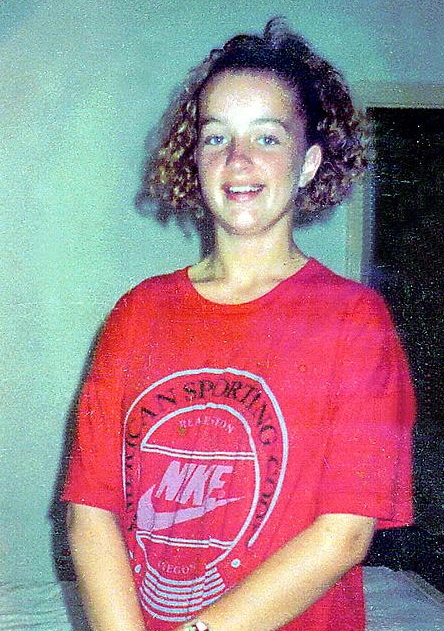 Janine Waterworth
THE parents of Janine Waterworth, who was murdered in High Crompton in 1998, have called for stricter sentences after her killer took the life of another woman in Rawtenstall in March.

Ian and Vera Waterworth, of Rishworth Rise, wrote to the parole board at the time of Paul O'Hara's release to say he was dangerous.

Janine was murdered by O'Hara (43) in an alleyway 400 yards from her parents home as she walked to a bus stop on her way to work at 6.30am.

O'Hara had only been out on life licence for 23 months after serving 14 years before he killed Cherylee Shennan with a hammer, after trying to strangle her and stabbing her with a kitchen knife after she tried to run to safety.

Mr Waterworth (67) said he was not surprised that he killed again after he approached the authorities to express fears over O'Hara's release.

He said: "I'd heard that a woman had been stabbed to death. I thought immediately that he's done it again, we expected it. Probation said 'you were right', I didn't want to be, it's unbelievable.

"We had expressed concern about him being released but they just didn't listen to what we had to say.

"For what he's done he should never have been allowed out. It's a matter of common sense but that's not very common nowadays.

"He shouldn't have been released at all for something so vicious, he was no use to society whatsoever.

"He was so manipulative and we knew he'd be more violent. If he'd been kept in Cherylee would still be alive. It makes you lose faith."

Janine had been staying with her parents when she was waylaid by O'Hara in an entry between Great Meadow and Trent Road.

She was stabbed a dozen times and O'Hara only ceased the attack when the blade of the large knife snapped off in her body.

Neighbours heard agonising screams and Janine was found in a pool of blood in the 5ft-wide alley.

Mrs Waterworth said she was shocked by the leniency of the sentence and called for harsher punishments for violent crimes.

She said: "I think it should be a life for a life, the sentence was too lenient. In America life sentences are much longer and stricter.

"At the time we wanted him dead but now we want him to suffer. He's a coward.

"When he came out he should have been nowhere near the area. He knew where I lived and Ian works away a lot."
To read the full story go to the E-Chron digital edition via the website or buy the Chronicle.