Safety call after bus death horror
Date published: 26 August 2014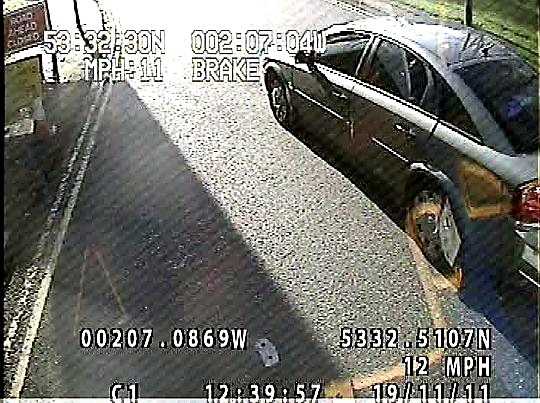 CCTV images of the vehicle that was involved in the incident which led to Muriel Naylor's death.
THE family of a pensioner who died after being thrown from her seat on a bus has backed a coroner's call for safety changes on public transport.

Muriel Naylor (79), of Failsworth, was going home from Oldham town centre in November 2011 when the bus was forced to brake sharply. The grandmother was sent flying out of her seat and across a wheelchair space, landing head-first in a barrier. She was taken to the Royal Oldham Hospital but died later that day.

An inquest in January found she died from injuries that could have been prevented. The investigation concluded the double-deck bus presented a risk due to a lack of safety barriers and seat belts in the priority seating zone.

Oldham coroner Simon Nelson's report has now called for legislation to reduce risks for bus passengers. The report has been sent to the Department of Transport.

Mrs Naylor's son David (50) said "We welcome the coroner's findings highlighting the significant safety issues for elderly passengers. We hope this report is taken seriously and changes are made.

"Nothing can bring my mother back but we hope no-one else will have to suffer the sadness of bereavement due to unsafe public transport."

The driver of the bus had to slam on his brakes near Oldham Magistrates' Court after a car pulled in front of him.