Corney quits as Ched deal OFF
Date published: 08 January 2015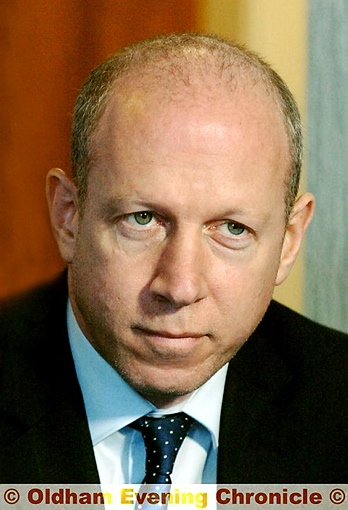 Simon Corney
UPDATED
LATICS was a club in crisis this afternoon after the deal for convicted rapist Ched Evans was sensationally halted and Simon Corney believed to have quit as chairman.

The striker, released halfway through a five-year prison sentence last October, was thought to have agreed a two-and-a-half-year deal.

Evans was on the verge of being unveiled but Latics - besieged by national media - pulled out.

It is understood Corney's decision to quit centres on personal threats to family members as the story has prompted polarised views on a national scale.

Barry Owen's board position is also in doubt.

Jim McMahon, the leader of Oldham council, confirmed the deal is off and said the issue had caused "intimidation, abuse and harassment".

McMahon said in a statement: "I understand Oldham Athletic's move to sign Ched Evans is off.

"I've always believed in rehabilitation but felt that both club and player should have allowed Mr Evans' appeal to run its course before agreeing a contract. As it stands Mr Evans has been found guilty in a court of law and has not yet completed his sentence. "However, I take no pleasure in this outcome.

The whole episode has divided the town and public opinion and there are no winners in all this ­ not least of all the reputation of our club and town.

"In recent days we've seen an horrendous 'trial by social media' with intimidation, abuse and harassment on a scale that has cast a terrible shadow. "I am urging people on all sides of this debate to please now take stock, show some restraint and calm.

"We want to see Oldham Athletic prosper and that's why we backed plans to redevelop Boundary Park to secure a positive future.

"I also believe that Simon Corney has the best intentions and ambitions for the club as its owner. I hope he and other board members now take stock and consider the wider interests of the club as a part of the community and as an ambassador for Oldham."
UPDATE: Latics official statement.