Armed patrol
Date published: 10 July 2009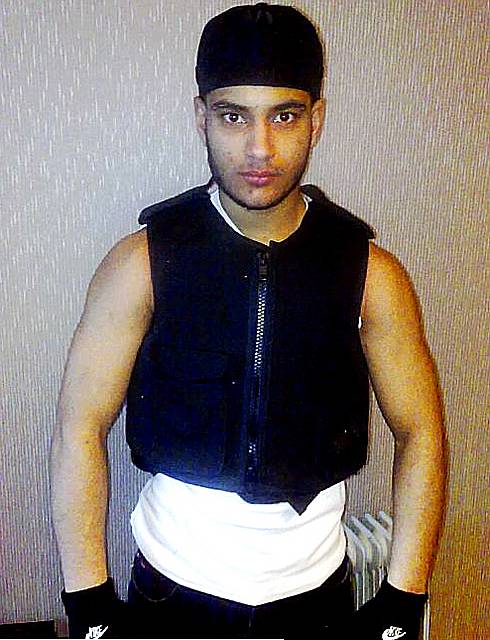 KILLED . . . Junaid Khan
Police probe Salford link

ARMED officers patrolled the streets of Chadderton last night after a 21-year-old man was gunned down and killed on Block Lane.

A heavy police presence provided reassurance to residents affected by the shooting, as well as deterring anyone from carrying out further offences.

Det Chief Supt Steve Heywood, head of GMP's Serious Crime Division, said: "We know there has been speculation that this murder is linked to the shooting in Salford at the weekend.

"That is obviously a line of inquiry but at this stage no evidence of a link has been uncovered."

Mohammed Junaid Khan, who lived with his mother Taj Mahal in Cotton Mill Crescent, Werneth, is believed to have been shot seven times in the car park of a doctors' surgery on Wednesday night.

He was taken to the Royal Oldham Hospital where his sister works as a doctor, but later died.

A silver Mitsubishi Challenger was seen in the area and a man's voice had been heard shouting. The same vehicle was later found burned out in the car park of Ancora restaurant, formerly the Red Barn, Broadway. No arrests have yet been made.

Referring again to the Salford shooting, Det Chief Supt Heywood added: "I would stress that both investigative teams are working very closely together — in fact they are based beside each other in the same building to establish if there are any links.

"A young man with his whole life ahead of him has died, a tragedy for him and his family and we must make sure those responsible are caught.

"I'm interested in speaking to anyone with information that might help, particularly anyone who saw the silver 4x4 on Wednesday night.

"Any information given to us can be treated in strict confidence."

Chief Supt Caroline Ball, Oldham divisional commander, said: "Incidents like this are very rare and we are doing all we can to solve this."

Anyone with any information is asked to call police on 0161-856 2039 or Crimestoppers, anonymously, on 0800-555 111.

Yesterday, the shocked and distraught family of Junaid paid an emotional tribute to him. Mohammed Imtiaz Khan (34), of Derby Court, Werneth, described his brother, a former South Chadderton School pupil, as a kind and caring soul.

Imtiaz, a taxi-driver, said: "I asked Junaid to come out to eat that night and he said he would call me but I never heard from him.

"At around midnight I got a call from my younger brother who told that someone had hurt Junaid.

"I raced down from Glodwick and then got a call from my father who told me to go to the doctors' surgery car park.

"My lifeless brother was lying there."

Imtiaz does not believe the shooting was connected to the murder of 30-year-old shop worker, Nasar Shazad, in Salford.

The Mac-10 sub-machine pistol that killed Nasar was later found underneath a car in Hinton Street, Oldham.

Thirteen people have since been arrested — eight are from Oldham.

Imtiaz added: "Junaid worked as a shop assistant for our father's MK General Stores business in Lincoln Street, Werneth, six days a week.

"He would often give free sweets to children in the shop."

Imtiaz said he didn't know what the motive for the murder could have been.

He added: "I can't believe this has happened. What made these people carry out such a cruel act?"

Junaid's tearful father, Mumtaz Khan (60) said his son was irreplaceable.

He added: "I was so proud of him, this is a great loss for the family."

Last night, Rev John Simmons led prayers for Junaid at Christ Church, Chadderton — next-door to the murder scene.

Meanwhile, Block Lane remains cordoned-off and isn't expected to re-open until late next week.

Patients using the surgery were advised the practice building, along with Whitworth's pharmacy on Manchester Road, will be closed while police carry out investigations.

While the surgery is closed, all services have transferred to Go-to-Doc, 1 Yates Street (off Shaw Road) Oldham OL1 4AP.

Patients who already have an appointment should call the practice before they attend, on 0161-620 2321.