Things can only get brighter...
Date published: 30 December 2010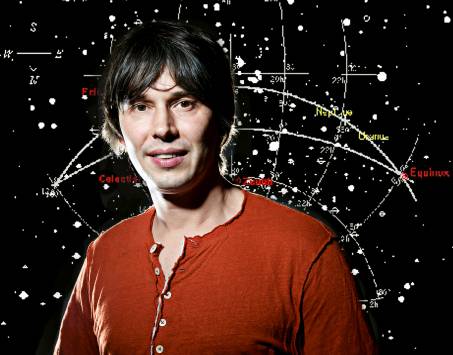 THE wonders of the galaxy... Prof Brian Cox. Picture courtesy BBC
CELEBRITY Chadderton-born physicist Brian Cox will be bringing the wonders of the stars into our living rooms in the New Year.

The former Hulme Grammar pupil will host astronomy show "Stargazing Live" from Jodrell Bank on January 3, 4 and 5 between 8 and 9pm.

Professor Cox, a particle physicist at Manchester University, will be joined by comedian Dara O'Briain for the hour-long shows for BBC 2.

They will coincide with events in the night sky such as an appearance by Jupiter and Uranus at the same time, a partial solar eclipse and the Quadrantid Meteor Shower.

Live images will be streamed from telescopes across the globe, including the world-famous Lovell Telescope at Jodrell Bank.

Professor Cox played keyboard with 1990s band D:Ream — famed for smash hit "Things Can Only Get Better" — but is better known in scientific circles and received an OBE in October for services to science.

He will team up with O'Briain — a physics and maths graduate with a keen interest in astronomy — to inspire the public to find out more about the wonders of the galaxy.

If cloud restricts visibility on any of the nights, the duo will turn to a team of starspotters across Britain, who will share their images.

Dr Tim O'Brien, from the Cheshire observatory, said: "After more than six months working on this project it's great to see it all coming together. We're really excited about the opportunity to showcase our work live from the Jodrell Bank control room.

"Astronomy has always been a subject that inspires and this programme will be a great way to encourage people of all ages to get involved."

Free "Stargazing Live" events are also taking place across the North-West. These include stargazing for beginners in Heaton Park at 7pm on January 13 and 20 and events at Jodrell Bank and Manchester Metropolitan University.