Ashes crunch next for White's England
Date published: 06 December 2013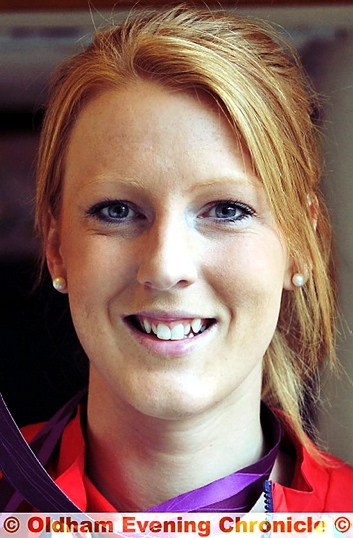 Nicola White: semi-finals
Hockey: NICOLA White's determined England side edged out China 1-0 last night to set up a mouth-watering World League Final semi-final clash against Australia tomorrow in Argentina.

Despite the scoreline, it was a dominant display from Jason Lee's England, with Georgie Twigg

converting a penalty stroke in the 46th minute to take them into the last four.

Oldham star White, who celebrated her 100th combined GB and England cap in the group stages of the

tournament in Tucuman, can't wait for the big Ashes clash now.

The Leicester forward said: "It was a great team effort to win against China. It was the crunch game to make sure we were fighting for the medals, so we are proud to have got the job done.

"We're all excited about the Australia game. It's always tight between us. We haven't played our best hockey up to now, so we will need to up the intensity. At least we have a rest day to prepare and recover."

England play Australia at 9.30pm UK time.