Why Advertise on Oldham Chronicle Online?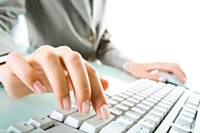 Click to zoom
Do you want to Increase Brand awareness in the Oldham Area and Beyond?
Do you want to increase your chances of being seen before your competitors?
Do you want to attract new customers?
If your answer is yes, then you have come to the right place...
Oldham Chronicle Online has over 95,000 Absolute Unique Users each month. It's the best local digital media platform around!!! We aim to provide the businesses that serve the people of Oldham with maximum publicity and top quality advertising at a price that suits any budget!
Wheather you're a Dentist or a Dog Walker. A Builder or a Beautician, we have the right advertisement and right audience for you.
So what are you waiting for???
Call Mike today on 0161 622 2176 for a free digital advertising telephone consultation.
or
Click the contact us button to the left of the screen and email any questions you may have and we will try to answer them for you within 2 working days.