Looking forward to a new beekeeping year (2017)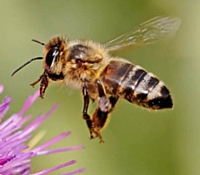 View gallery (3 images)
Welcome to the Oldham and District Beekeepers Oldham Chronicle website.
If you are interested in keeping honey bees you are more than welcome to come along to our monthly meetings at The Springhead Liberal club held on the first Friday of most months (see Programme of Monthly Meetings).
We are an association of honey beekeepers and although we have a little knowledge about Bumble Bees and Wasps are not in a position to provde help or advice on these insects to the public.
For information about bumblebees visit http://bumblebeeconservation.org