Frequently Asked Questions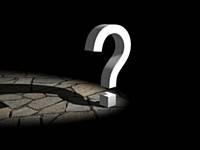 Click to zoom
Frequently Asked Questions


What should I do if a relative dies at home?
When a death which has been expected occurs at home or at a nursing home, the Doctor who has been treating the Deceased should be contacted. The Doctor or a Colleague will either attend to confirm that death has occurred, or will give permission for the Deceased to be transferred to a Funeral Director's premises, if this is your wish.

We will attend to transfer the deceased to our premises.


What should I do if a relative dies in hospital?
If a Relative who has been a hospital inpatient dies, the Doctors who have been treating the deceased will usually be able to issue the Medical Certificate. Ask the Ward Staff or Doctor what you need to do to collect this Certificate, or ring us for advice and contact numbers.

Most hospitals will give Family Members the opportunity to sit with the Deceased before transfer from the ward or private room. The Deceased will then be taken to the mortuary, prior to collection by your chosen Funeral Director.


The Doctor says he won't issue the medical certificate. Why is this?
The Doctor can only issue the Certificate if he knows the cause of death, and has been treating the deceased for this illness in the last 14 days. If this is not the case, or if there are other circumstances involved (such as a recent operation, or a possible industrial disease), the Doctor will have to refer the death to the Coroner.

If the death has occurred at home, the Coroner will arrange for the Deceased to be taken into his custody, in order that the death can be investigated.