Case against Montano withdrawn
Reporter: Matthew Chambers
Date published: 15 January 2015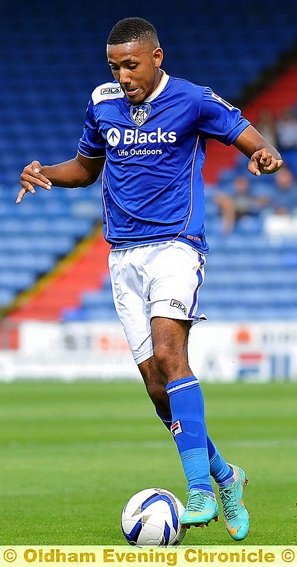 CRISTIAN MONTANO . . . sueing Athletic following his sacking by the club.
PROSECUTORS have dropped the case against 13 footballers – including sacked Athletic winger Cristian Montano – who were investigated over alleged match–fixing.

The move came after consideration of the reliability of evidence from 'Fake Sheikh' Mazher Mahmood.

The Crown Prosecution Service said there was insufficient evidence to provide "a realistic prospect of conviction" in the case in light of the collapse of the trial of Tulisa Contostavlos.

In that case Judge Alistair McCreath said there were "strong grounds" to believe the Sun on Sunday's reporter lied in the witness box.

The original six suspects were arrested in December 2013, prompted by information passed on by the Sun on Sunday.

The 13 footballers were arrested as part of an investigation into alleged bribery and money laundering.

The paper reported that an undercover investigator met former Portsmouth player Sam Sodje, who allegedly said he could arrange for footballers in the Championship to get themselves a yellow card in return for tens of thousands of pounds.

It was also claimed Montano failed to get a yellow card in return for money in a match against Wolves in October 2013, and offered to take part in another rigging incident.