Rainkings are back to 'bang out a few tunes'
Reporter: Simon Smedley
Date published: 14 April 2015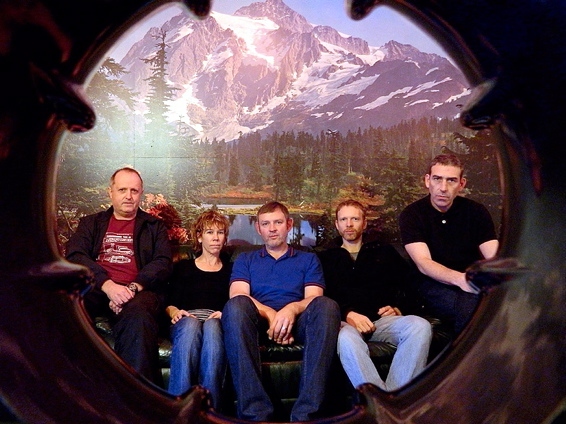 THE Rainkings return with a new EP — "Fiveways" — on their own label
MUSIC EXTRA: AS if Oldham's Steve Holt hasn't got enough on his plate as popular front-man with indie legends the Inspiral Carpets, he is now set to release a new EP on his own label with his other band, the Rainkings.

The Rainkings are also largely Oldham based and feature Holt, ex-Carpets guitarist Dave Swift, former Bodines drummer John Rowland, ex-Dub Sex bassist Cathy Brooks and Paul Williams.

They initially got together during the Madchester days of 1989, released a couple of singles and played numerous gigs, before opting to go their separate ways in 1994.

The band reformed in 2013, releasing a compilation album of 89-94 material — "Another Time" — only to then take a step back again last year due to Holt's exciting commitments with the rejuvenated Carpets.

However, the Rainkings are back — again, and gearing up to release five new tracks on their aptly-named "Fiveways" EP this month. Holt is excited by the prospect.

"I hate the words side project, but I suppose the Rainkings are that a little bit because the Inspirals are my busiest band and they are my main concern," he said.

"I've got a massive commitment and a massive love for the Rainkings as well, mainly because they were the band I went on to form, with Swifty, after we left the Inspirals in 1989.

"When we reformed in 2013 we released the compilation album on Playtime records, and we really enjoyed being back together. It was then we decided we should get some new tunes together. We had to sit on the tracks for a year because the Inspirals were so busy, but I've had a bit of free time since January, we've got together again, rehearsed and recorded the two new tunes. We're really excited. The EP sounds great."


LISTEN to Simon Smedley's exclusive audio interview with Steve Holt by logging on to the Chronicle's Facebook page.