World award for Langtree
Date published: 04 December 2014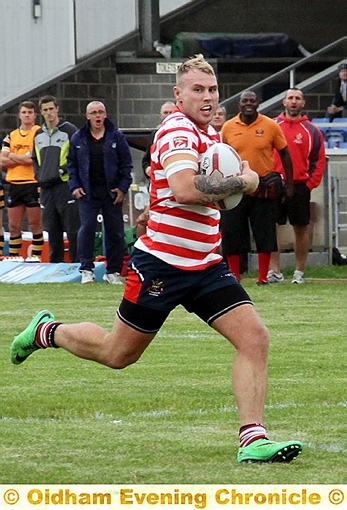 Danny Langtree: national recognition
DANNY Langtree's talent as a rugby league forward continues to be recognised both inside and outside the Oldham club.

Hot on the heels of his two awards at the Roughyeds' 2014 presentation night, the 23-year-old second-row man has been selected by Rugby League World magazine as Championship One player of the year.

"This is a first for the club, so take a bow Langers," enthused chairman Chris Hamilton.

Coach Scott Naylor lauded the magazine's choice and said it was fully deserved by a player who, like his second-row partner Josh Crowley, was a model of consistency throughout last season.

Since Naylor arrived at Whitebank two seasons ago, Crowley has played in all 49 league and cup games and Langtree in 47, the latter scoring 10 tries in 2013 and 14 last season when he scored more tries than any other Oldham forward.

They shared Naylor's 2014 player-of-the-year trophy, while Langtree also won the dressing room vote as players' player and Crowley lifted a similar trophy as winner of a supporters' poll.