'Nigel will be dearly missed'
Reporter: Kevin Richardson
Date published: 01 November 2016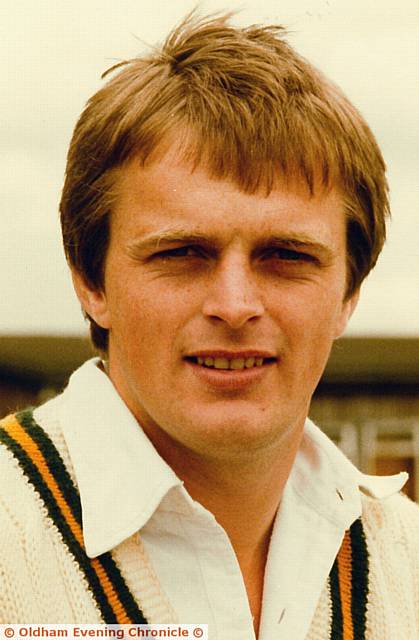 NIGEL Cooper, the cricketer
TRIBUTES have been paid to popular local cricketer and golfer Nigel Cooper, who has died.

Nigel skippered Delph to Saddleworth and District Cricket League title glory in the early 1990s and and was later captain of Saddleworth Golf Club.

An all-rounder held in high esteem, he played alongside former Lancashire spinner Bob Arrowsmith at Delph, while he also enjoyed a stint at Micklehurst.

Before joining the Saddleworth League club, Nigel had built his reputation at Milnrow in the Central Lancashire League.

Delph chairman Peter Gledhill said: "Nigel was a nice chap, a good mixer and a good captain.

"I only saw him six weeks ago up at Saddleworth. It was nice to meet up with him. It is very sad."

Nigel, who lived in Milnrow, also played in the Huddersfield and Ribblesdale leagues.

Trevor Harrison, secretary of the JW Lees Brewery Pennine League and a former Micklehurst team-mate, said: "Nigel was extremely competitive and never gave less than 100 per cent.

"He was one of those players you would rather have in your team than playing against you - it's very sad to learn of his early death."

He became a keen golfer later in life - he was introduced to the game by good friends Arrowsmith and Alan Tompkinson - and was captain of the Saddleworth club in 2010.

Nigel was Dave Pullen's vice-captain at Saddleworth in 2009, before taking on the role 12 months later.

Pullen said: "Nigel was a tremendous character and will be dearly missed in both cricket and golfing circles.

"Everyone was touched by him in a tremendous way."

Funeral details to be announced.