Lord Rupert Redesdale joins Oldham's Energi Mine
Date published: 25 October 2017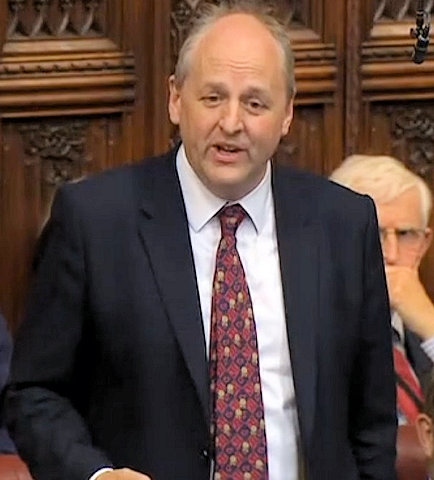 Lord Rupert Redesdale
Lord Rupert Redesdale has joined Oldham-based Energi Mine's advisory board.

Lord Redesdale is a member of the House of Lords and CEO of the Energy Manager's Association, Carbon Management Association, and Low Energy Company.

Energi Mine - the blockchain-based business that uses Deep Learning Artificial Intelligence models to streamline the energy procurement process - is to become the first UK business outside London to raise funds through a token sale, a new way for companies to raise money through cryptocurrency.

Commenting on the appointments, Energi Mine CEO Omar Rahim said: "Lord Redesdale is a sitting member of the House of Lords with extensive knowledge in energy efficiency and energy management."

Energi Mine is launching the sale of its new Energi Token, with the pre-sale process now under way.

A token sale occurs when a new blockchain project sells part of its protocol tokens to early adopters and enthusiasts in exchange for money today. Token sales provide a way for cryptocurrency project creators to raise money and build a global supportive community from day one.

Energi Mine aims to decentralise the $2 trillion global electricity markets which it says are closed and controlled by a handful of large players - with energy companies incentivised to sell more energy at the highest possible price.

The company is creating a platform that matches customers with smaller generators, as well as creating a global eco-system whereby users are rewarded with Energi Tokens for energy-efficient behaviour.

Energi Tokens can also be earned by energy saving behaviour, such as commuting via public transport, buying an electric vehicle or consuming less energy at home or in the workplace.

In the majority of token sales, the tokens being sold are for market places or businesses that have yet to be built.
Energi Mine believes it has has an advantage in that it is an existing business run by an experienced team of both energy and tech professionals. The company currently focuses on the business sector, and manages over $140m worth of energy on behalf of over 1,100 sites across Europe.