Nightclub king Aaron bags another award
Date published: 05 February 2018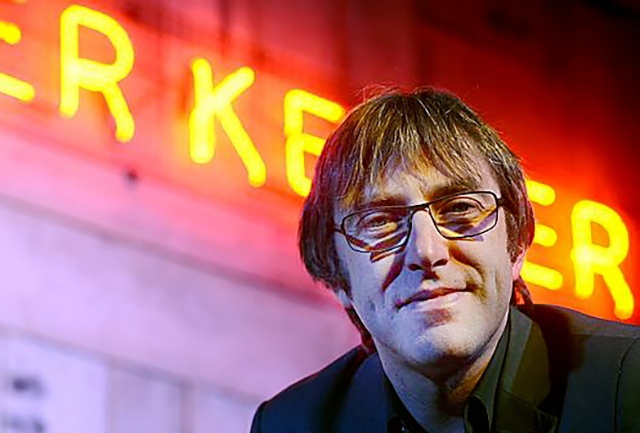 Oldham's Tokyo Industries chief Aaron Mellor
Oldham's most famous nightclub and entertainment entrepreneur Aaron Mellor continues to rake in the major business awards.

Mellor established the now massive Tokyo Industries business back in 1997 when he opened Tokyo's nightclub on Roscoe Street in Oldham.

Now, just over two decades later, Tokyo Industries boasts 36 top-drawer venues across the UK and has also branched out internationally into four countries.

Mellor's business nous and creative hard work was rewarded again recently, when he won the prestigious 'Innovator of the Year' prize at the Restaurant Marketer and Innovator awards at the plush Ham Yard Hotel in London.

Proud Oldhamer Mellor said: "It's crazy really. When you're just walking down the road and cracking on with stuff, you don't realise how far you've come.

"That was a realisation for me with this award.

"We were up against some major players, like Nando's, KFC, some big national and international conglomerates.

"I didn't expect to win it, that's for sure."

Tokyo Industries are a now self-proclaimed 'forward thinking chain of deliberately unbranded music venues', which employs upwards of 2,000 people.

Mellor is certainly a local guy made good.

"We've gone from one club in Oldham to 36 clubs across the UK and working in four different countries, that's the UK, Croatia, Ibiza and Los Angeles," he said.

"My background has always been in music and DJing, and I know that what might work in Tokyo Oldham might not work in Tokyo Newcastle.

"You've got to be key and unique. You've got to be independent really.

"The vehicle for Tokyo Industries kind of stays in the background, but it's about creating an independence.

"I think we were noted as being that, then some of the international stuff we're doing, we're looking at doing club nights with some of the biggest players on the planet.

"We've been involved in a private island in Croatia, and that's a kind of night and day arts and well being festival where you can drop in for a couple of days, stay for a week or even for a month.

"I guess the panel saw us doing things a little bit different.

"Doing the norm has always been a bit boring.

"We've been picking up ideas from around the world, remixing them and putting them out in a different way.

"I've always enjoyed doing that. It's get boring if you're just doing the obvious. I quite like the mental challenge of doing something different.

"When people say to me 'you can't do that?', it just makes me think 'why can't I do that?' even more."

In the recent past, Tokyo Industries' various establishments have won a clutch of industry awards, including BEDA Club of the Year, DJ Mag Best Large Club, DJ Mag Best of British, Best multiple bar operator, Best promoters and Digital in Newcastle was voted 11th best club on the planet.