'Fantastic' thumbs-up for Oasis Academy Oldham
Date published: 01 March 2018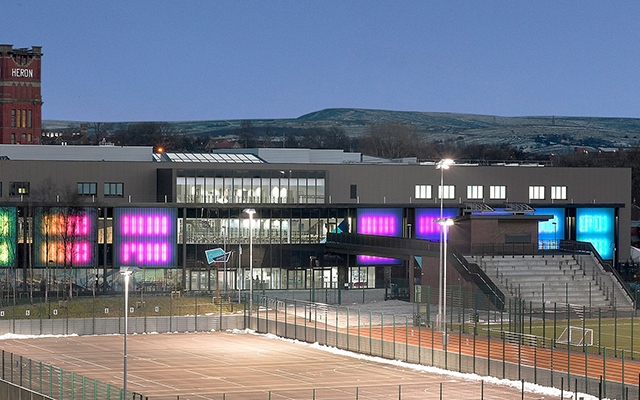 Oasis Academy Oldham is one of the top 20 most improved secondary schools in the country
New data has shown that Oasis Academy Oldham is one of the top 20 most improved secondary schools in the country.
The Department for Education released its validated Progress 8 data recently, which is the key measure used by the Government to show the progress that students make at every secondary school across the country.
The figures reveal that when comparing the difference between the 2016 and 2017 Progress 8 data of similar maintained secondary schools, which excludes special schools and university technical colleges, Oasis Academy Oldham's improvement is amongst the very best.
Principal Nigel Whittle said: "This is a fantastic marker and something that we should be really proud of.
"Our staff should be delighted that their efforts and expertise are having such an impact, and it is another great opportunity to celebrate not just how hard our students work, but how talented they are.
"It is important to reflect, however, that while this is a pleasing marker - it is just another signpost on much bigger journey.
"We have a great deal more work to do, but news like this shows we are going in the right direction with pace and purpose."
The figures come on the back of what has been an impressive few months for the Academy.
In the summer the school celebrated some of their best-ever GCSE results.
The Regional Schools Commissioner, Vicky Beer, visited in the Autumn and praised "the increasing profile of the school within the local community and the sense of pride of all those involved".
More recently musicians and Olympians have been to Oasis Academy Oldham to provide inspirational masterclasses.
Mr Whittle added: "It is incredibly pleasing to see the progress that this school has made.
"At every level there is something for us to celebrate and achievements to be recognised."
For more information about the school, visit www.oasisacademyoldham.org