Kate selected for 'Carnegie Library Lab' scheme
Date published: 16 May 2018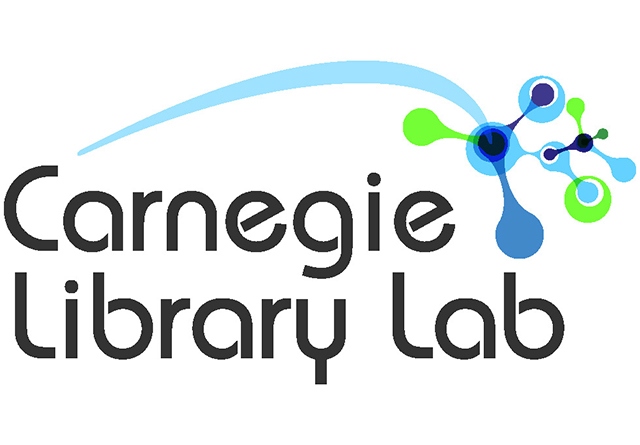 Kate Smyth has been awarded £8,500 to deliver the 'Count and Code' project
Oldham Libraries Development Officer Kate Smyth has been selected to participate in the prestigious 'Carnegie Library Lab' programme, a unique 18-month funding and development programme for public library staff across the UK.
Kate is only one of six library staff to be selected for the programme from a UK-wide competition.
She has been awarded £8,500 to deliver the 'Count and Code' project which will encourage children between the ages of 3-6 to explore, investigate and learn through counting and coding activities.
Alongside the project funding, Kate will also have exclusive access to online learning, networking and mentoring opportunities.
Kate said: "I am thrilled to be chosen as a Library Lab partner and it's great to know that Carnegie have confidence in my ability to develop and deliver a project from scratch.
"I love working with the community and look forward to ensuring libraries have a key role in increasing school readiness and engaging parents at Count and Code sessions.
"The opportunity to be a Library Lab partner will help me grow professionally and personally and I'm sure the experience will be challenging, exciting and rewarding."
Library Lab was set up by the Carnegie UK Trust to support innovation and leadership in the public library sector.
Councillor Barbara Brownridge, Oldham Cabinet Member Neighbourhoods and Co-operatives, said: "We are delighted to have been awarded with funding from the Carnegie Library Lab to run Count and Code numeracy sessions in libraries across Oldham.
"We are always striving to ensure Oldham's children are school ready by the age of five and this funding will help to achieve this.
"These innovative and creative sessions will combine traditional rhymes, number play and counting with toys that allow children as young as three to take their first steps into coding."
Applications for Carnegie Library Lab were invited from January to April.
The winning applicants were selected by an expert Advisory Group including representatives from CILIP, the Library and Information Association; Society of Chief Librarians; Arts Council England; Scottish Libraries and Information Council; Welsh Government; Libraries Northern Ireland; and the Local Government and Management Agency of Ireland.
Kate's Count and Code Sessions focus on maths through play and coding for children ages 3-6, their parents and carers.
Activities will be followed by Story and Rhyme sessions with counting songs and books.
The sessions will encourage children to explore, investigate and learn, while supporting their parents and carers to access these activities.