Grayling's Northern Rail grilling from Oldham MP
Date published: 05 June 2018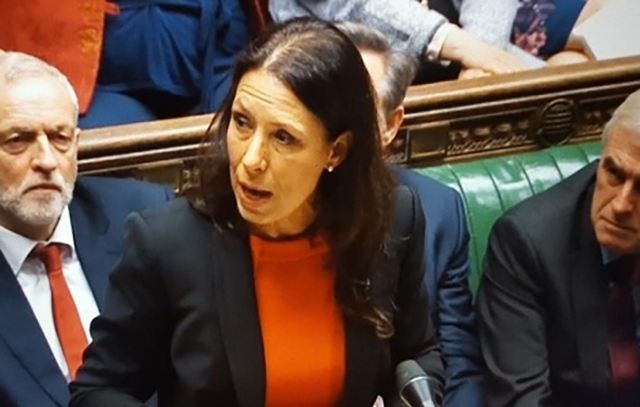 Oldham East and Saddleworth MP Debbie Abrahams
Oldham East and Saddleworth MP Debbie Abrahams challenged Government Transport Secretary, Chris Grayling, head on last night, demanding he take action over the debacle surrounding the introduction of the new Northern Rail timetable which is affecting commuters at Greenfield station and across the north of England.
Following the meeting, Mrs Abrahams said: "We realised the new timetable was going to play havoc with the lives of working people using Greenfield station but the chaos since May 20 has been far, far worse than we had feared.
"Yesterday in Parliament I asked Mr Grayling what immediate actions he will take to resolve the timetable issues which are causing such havoc for Greenfield station commuters.
"I first contacted him by letter with my concerns around the proposed changes last November, but received a response from a junior minister which didn't address any of the issues I'd raised.
"This level of incompetence from train operators TransPennine Express and Northern Rail is unacceptable.
"I raised this with the Transport Secretary in person last night, telling him the effect this is having on my constituents and the need to ensure substantial compensation is paid to season ticket holders and that there is a reduction in general ticket prices.
"I also said the new timetable should be reformed immediately and this should be done in continual consultation with passengers.
"Strong financial penalties should be imposed on operators who are not able to carry out their commitments and we should be able to bring the route back into public ownership if these types of delays are allowed to happen again."