Weather set to take a turn for the worse overnight
Date published: 13 June 2018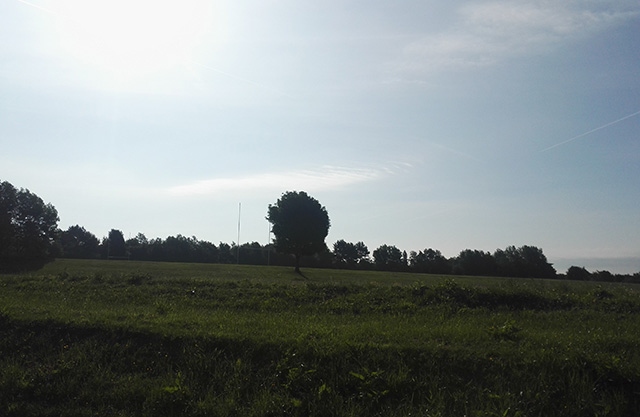 It's a glorious scene looking across Oldham Edge this morning, but that is all set to change tonight
It's been a lovely spell of early Summer weather during recent weeks across Oldham, but that is set to change overnight.
Today (Wednesday) proved a bright and humid commute into work, and bright or sunny spells will continue to develop at times throughout the day.
There's a low risk of a shower in southern parts, while temperatures are set to reach a warm 21 degrees once again.
It's overnight when the changes come.
A very windy spell will develop during Wednesday night, in association with a deep area of low pressure.
Gusts locally could reach around the 50mph mark, and there will be plenty of rain in the air, while tomorrow morning (Thursday) will feel noticeably cooler.
Morning rain will clear, however, and that will be followed by sunny spells and a few showers.
Windy gusts could still reach between 45-50mph, and temperatures should rise to around 17 degress tomorrow.
Looking a little further ahead, Friday looks set to be breezy with light cloud hanging around, while the weekend looks set to be something of a mixed bag.
A still breezy Saturday is set to feature bright spells and thundery showers, with Sunday by far the better of the two days.
Bright or sunny spells are on the cards, and it will be considerably drier.
Temperatures across the weekend look lively to reach 18 degrees.