MP wants and end to 'rip-off' overdraft fees
Date published: 26 June 2018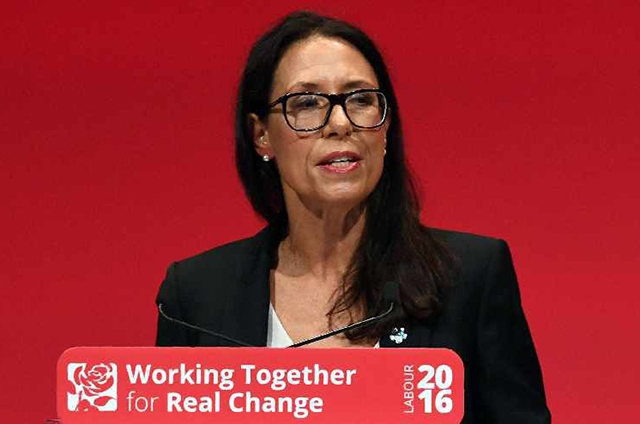 Oldham East and Saddleworth MP Debbie Abrahams
Oldham East and Saddleworth MP Debbie Abrahams has joined forces with over 80 fellow parliamentarians in signing a letter asking for the Financial Conduct Authority (FCA) to bring an end to rip-off overdraft fees.
Speaking about the campaign, Mrs Abrahams said: "I'm concerned that people in financial difficulties might still be paying excessive fees on unarranged overdrafts with high street banks, some of which may still cost over seven times more than a payday loan.
"It's alarming that the majority of banks are still allowed to charge more than payday loan firms through these rip-off overdraft fees.
"These extortionate fees can cost thousands of pounds a year, hitting those who can afford it the least.
"Despite scrutiny from the regulator not enough has been done to protect consumers from these fees."
Consumer magazine Which? first raised the alarm over these fees in 2016, but new research shows the issue still exists.
The magazine compared the cost of borrowing £100 for 30 days in an unarranged overdraft across 16 high street banks with borrowing the same amount for the same length of time through a payday loan.
Overall, 13 of the banks investigated charged more than a payday loan company, and considerably more so in several cases.
Gareth Shaw, Which? Money Expert, said: "The regulator cannot drag its heels any longer.
"We must see urgent action to restrict these charges, bringing them into line with arranged overdraft fees to finally end this unfair practice."
The FCA previously capped payday loan charges, meaning that the cost of a loan in our scenario would be £24. Which? found:
Santander is almost 7.5 times* higher and £155 more expensive, charging its customers a massive £179 over 30 days.
TSB is over 6.5 times more costly, charging £160.00.
This is followed by HSBC and First Direct – over 6 times higher, at £150.
RBS and Natwest are £144 and 6 times higher.
Which? has written a letter to the FCA along with 84 MPs from all the main parties, demanding the Financial Conduct Authority takes urgent action to end this unfair practice by restricting unarranged overdraft charges to the same level as arranged overdrafts.
These fees are particularly costly because bank charges apply to their monthly billing period, not the number of days the money is borrowed for, meaning customers can effectively be charged more for going across two charging periods.
The Competition and Markets Authority set out to tackle the issue by introducing a monthly maximum charge for unarranged overdrafts in August last year - but the measure has clearly failed to stop banks from charging sky-high rates.
Meanwhile, the FCA has previously pledged to tackle the problem, but has delayed consulting on much-needed interventions, leaving people still facing these exorbitant fees.
Since Which? first called for banks to lower their unarranged overdraft fees, the Lloyds Banking Group has acted on its calls and scrapped unarranged overdraft fees, meaning it now has the lowest charges of investigated banks - £19.80 cheaper than a payday loan at just £4.20.
Meanwhile, Santander has also committed to Which?'s calls and will remove fees on unarranged overdrafts for its paid current accounts from July this year – although this will not apply to other Santander accounts.
Which? and the MPs are now calling for other banks to urgently follow suit.