Cop killer Dale Cregan reported to be begging friends for cash behind bars
Date published: 18 September 2018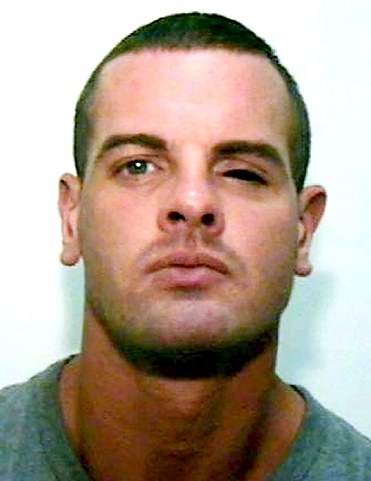 Dale Cregan: killed Diggle PC Nicola Hughes and her colleague Fiona Bone
Six years on from the deaths of police officers Fiona Bone and Nicola Hughes, from Diggle, it's being reported their killer Dale Cregan is using an illegal phone to beg his friends to send cash to buy trainers and tracksuits.
Cregan, from Droylsden, is serving a life sentence for killing the officers – aged 23 and 32 when they were murdered in a gun and grenade attack, while responding to a report of a burglary.
The then chief constable of Greater Manchester Police, Sir Peter Fahy, called the attack "cold-blooded murder", while the then UK Prime Minister, David Cameron, said it was a "despicable act of pure evil".
Cregan is also serving a sentence for killing his gangland rivals, David Short, 46, and his son Mark, 23, - also in 2012.
In an interview with The Daily Mirror, a source close to Cregan told how he was using a mobile smuggled into jail to beg for help.
Cregan was jailed in 2013.
The source said: "He is really pathetic. None of his old crew want to know him and he has been ringing anyone he can on the outside to beg for help.
"He is yesterday's man and no-one is scared of him now."
It's understood Strangeways, where Cregan is currently serving his sentence, is investigating how he got the phone.
Cregan was moved there earlier this year after spending three years at the secure Ashworth Hospital in Merseyside.
There, it's thought he boasted about having access to tennis and snooker facilities before experts ruled he was fit to return to prison.
It was reported in The Sun earlier this year that Cregan was terrified of being killed behind bars and had hired a gang to protect him.
He was reportedly paying them thousands in cash and drugs to keep him safe.