Takeaway owner prosecuted after mouse droppings found
Date published: 16 January 2019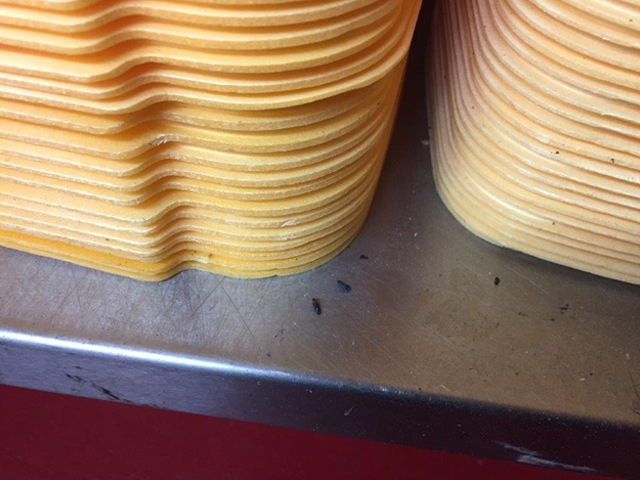 Mouse droppings were found at Ashis Takeway on Oxford Street.
An Oldham takeaway owner has been prosecuted after mouse droppings were found throughout the premises.
A routine food hygiene inspection at Ashis Takeaway on Oxford Street in November 2017 found the excrement on food preparation surfaces.
Oldham Council's Environmental Health Officer also found droppings on shelving and on the floor.
The cleaning was also found to be poor and the chopping boards were worn and dirty.
The hand wash basin was dirty and there were no hand drying facilities.
Following the inspection, the takeaway owners voluntarily closed the premises.
Officers revisited the premises four days later and allowed it to reopen.
Nishat Afzal, 53, of Morris Street, Oldham, pleaded guilty to five offences under the Food Safety Hygiene (England) Regulations Act 2013 at Tameside Magistrates' Court on 9 January.
He was ordered to pay a fine of £1,000, costs of £1,100 and victim surcharge of £30.
Councillor Arooj Shah, Deputy Leader of Oldham Council and Cabinet Member for Neighbourhood Services, said: "Food business owners who run dirty premises are putting the health of their customers at risk – and as a council we will not stand for that.
"Owners must comply with food hygiene laws or we will take action and name and shame them."
All food businesses inspected by the council are given a rating based on their compliance with the legal requirements for hygiene, structural condition and confidence in the management.
Following a food hygiene inspection, a business is rated from five for a very good through to zero for those premises that need to improve urgently.
It is voluntary for the businesses to display the rating but gives the consumer an indication of its overall level of food hygiene compliance.