Newest Oldham school officially opened by Greater Manchester's Mayor
Date published: 24 January 2019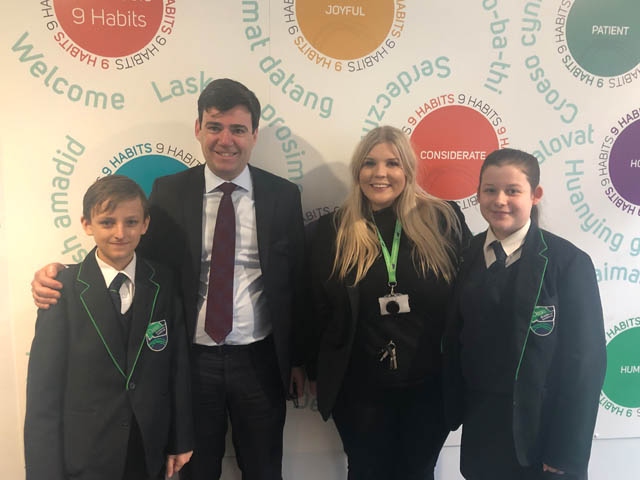 Head Boy Szymon Barszcz (left) and Head Girl Katie May-Bowles (right), with Greater Manchester Mayor Andy Burnham (centre-left) and Oasis Academy Leesbrook Principal Sarah Livesey (centre-right).
The Mayor of Greater Manchester, Andy Burnham, joined staff and students from Oasis Academy Leesbrook on Wednesday to officially open Oldham's newest secondary school.
The school, which has initially opened in the former UTC building on Middleton Road before moving to a new state-of-the-art premises in 2020, formally opened in September.
At the event - which was also attended by Oldham's Mayor and Steve Chalke, the founder of Oasis - staff and students took time to not only mark the start of the academy's journey, but also to recognise Leesbook's aspirations for the future.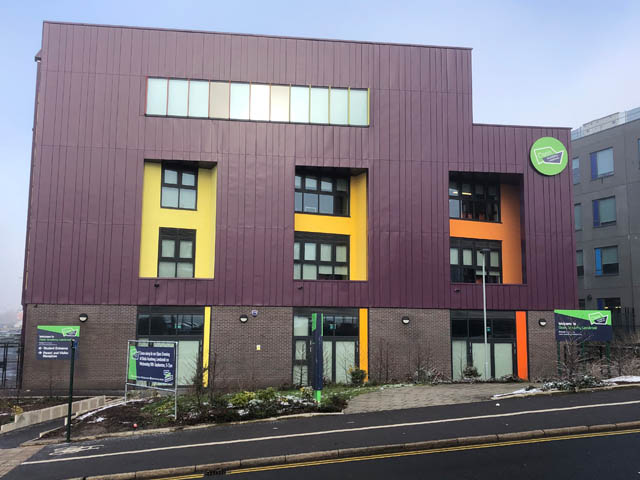 Sarah Livesey, Oasis Academy Leesbrook's Principal, said: "We have some words on the wall that every student sees when they walk through the door.
"They are from a lady called Malala Yousafazi, the youngest ever winner of a Nobel Prize. They simply say: One book, one pen, one child, and one teacher can change the world.
"That is the ethos that we are shaping at Oasis Academy Leesbrook.
"Together we are creating something very special that can have a real impact on the world around us.
"We have already had some very positive feedback from our first inspections. We are over-subscribed and I am incredibly proud of our first group of students.
"This is, however, just the start. In just a few years we will be moving into a fantastic new building and our plans for our community are going from strength-to-strength."
Already the academy has seen students visit the Houses of Parliament and, later in the year, they will attend some of the country's most prestigious universities.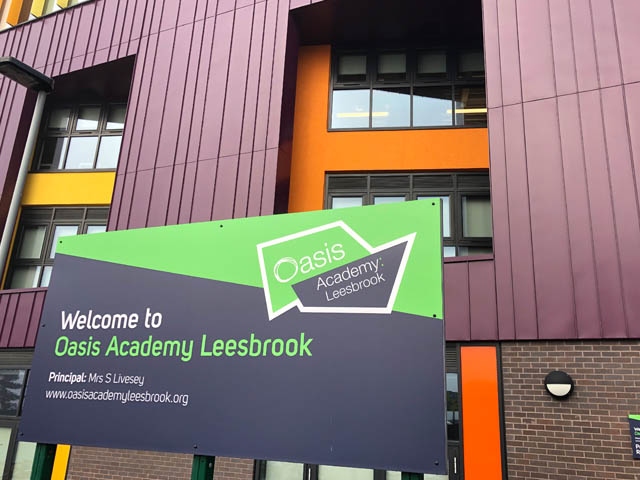 Andy Burnham, Mayor of Greater Manchester, said: "Things are tougher now than when I was growing up, which is why education is so important in shaping the life chances of young people.
"That is why I am so excited and proud to be here today. This is an incredibly exciting time for Oasis Academy Leesbrook as it marks the start of a new and exciting journey for this academy and its students."
The Mayor also said, if Oldham didn't develop under his watch, he would have failed in his job.