Oldham Carnival to return to the town centre
Date published: 25 January 2019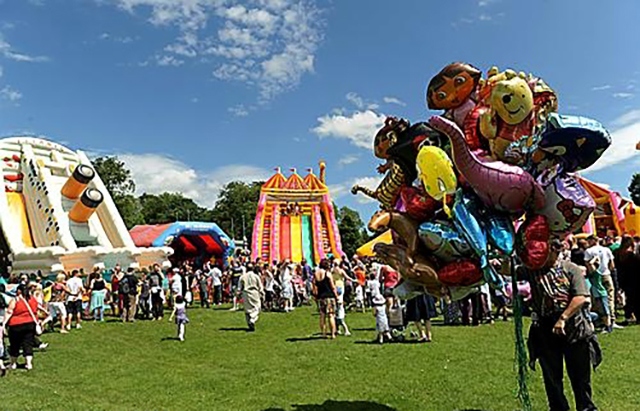 A scene from the Oldham Carnival back in the Alexandra Park days
The organisers of Oldham Carnival have confirmed the event will return to the town centre.
It was switched from Alexandra Park in 2018 – and the carnival will, once again, be in its new location this coming June.
The Oldham Carnival takes place on Saturday 29 June 2019 – and will include a community stage, a dance troupe competition, a range of charity stalls, plus free activities for teens and kids.
The event's director, Paul Davies, said: "We were pleased with last year's event.
"It was our first time in the town centre and we're looking forward to this year's festival on the last weekend of June."
Organisers are also looking for people to apply for the Community Stage – and for stalls or volunteers.
If you want to put yourself forward, you can visit the Oldham Carnival website or call 0161 284 3826.