Oldham has the fewest number of rough sleepers in Greater Manchester
Reporter: Carl Hartley
Date published: 31 January 2019
More is still needed to reduce homeless figures
Figures seen by the Oldham Chronicle show that our town has the lowest number of homeless people in Greater Manchester.
The news comes as figures across the region have fallen for the first time in eight years.
The numbers make good reading for Oldham with only two people classed as homeless in the town - that compares to to 26 in Salford and 21 in Bolton, the two worst towns in the region.
Manchester as you would expect has the highest number of rough sleepers with 123 people without a permanent home.
In total there are currently 241 people across Greater Manchester still classed as homeless meaning 27 people have been helped off the streets in the last year.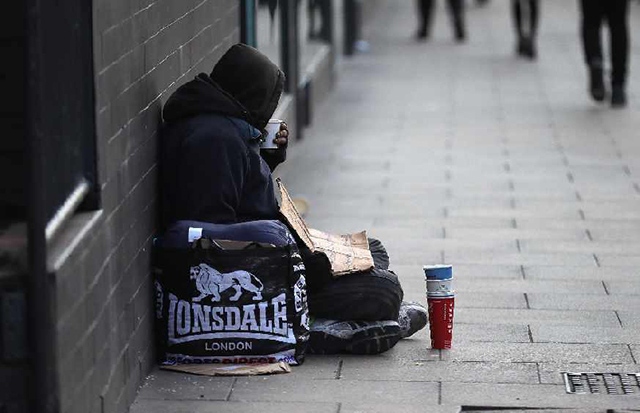 The mayor of Greater Manchester has welcomed the official figures.
Andy Burnham, who has pledged to end the need for rough sleeping by 2020, said: "Tackling rough sleeping in Greater Manchester remains a huge challenge – our approach can always improve but I am confident that for the first time in a long time real progress is being made. We are helping people turn their lives around and in many cases saving them."
Since the start of November the Mayor's A Bed Every Night campaign has helped 1,236 people into safe, warm and supported accommodation. It is the basis of a commitment to provide a bed for every rough sleeper in Greater Manchester who wants and needs one every night of this winter regardless of weather or temperatures.
Andy said: "The fact that more than 200 people are still sleeping rough in our city-region in this day and age is completely unacceptable and there is still much work to do. This is a humanitarian crisis, not of our own making, and there is no easy solution.
"A Bed Every Night is both morally and economically the fight thing to do. Research by Crisis shows someone sleeping rough costs the taxpayer £20,000 over the course of a year – someone being helped by our programmes costs roughly half that.
"We are leading the way on this issue in Greater Manchester – in contrast to many other cities' and city-regions' figures our numbers have declined over the past 12 months, the first time that has happened here since 2010. I call on Government to recognise the success of our strategy and adopt it as the nationwide approach to tackling rough sleeping."