Founder of Oldham Charity nominated for national award
Reporter: Carl Hartley
Date published: 02 February 2019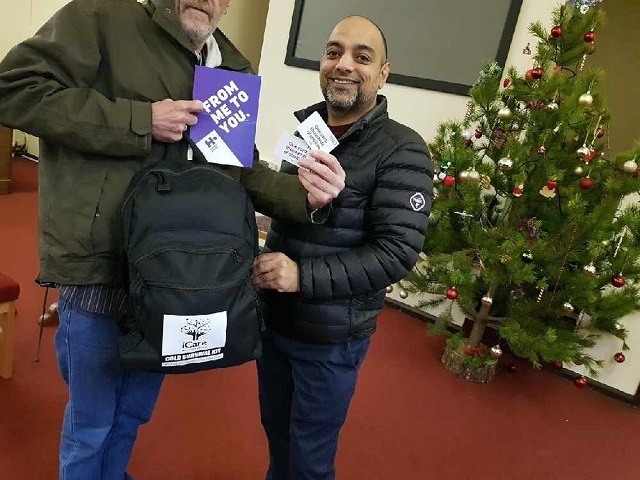 Nasim UKEFF
A business man who set up a charity in Oldham to tackle homelessness and poverty has been shortlisted at this year's British Muslim Awards.
Nasim Ashraf, who co-founded the UK Education & Faith Foundation (UKEFF), is one of 300 finalists at the event in Bradford on 19th February.
The charity, which works with various other organisations in the town, provided nearly 82,000 meals to the homeless and surrounding area last year.

Mr Ashraf told the Oldham Chronicle he was surpised to find out they'd been shortlisted in the category of 'Spirit of Britain': "We didn't even know we'd been nominated, so we were surprised to be told."
The event in it's seventh year exist to recognise a wide range of achievements from outstanding individuals across the UK who positively impact business, charity, sport, arts, culture, religious advocacy, education and medicine among others.
UKEFF works with churches in Oldham and has been based at The Unitarian Chapel, King Street for the last four and half years.
Mr Ashraf said: "Charity begins at home and we are the very fabric of Britain. Our loyalty, our struggle and our energy must be directed here on our doorstep to remove destitution."