Oldham scientist backs World Cancer Day
Reporter: Carl Hartley
Date published: 01 February 2019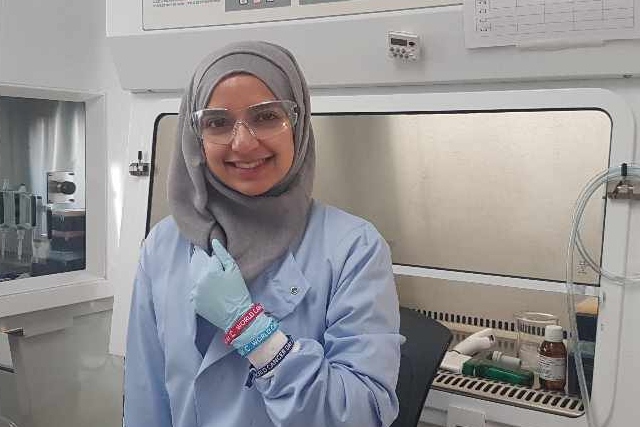 Oldham Scientist Habiba Begum
An Oldham scientist is backing Cancer Research UK's campaign for World Cancer Day and is urging everyone to join her.

Habiba Begum is encouraging local people to wear one of the charity's brightly coloured Unity Bands with pride on Monday, February 4.
Habiba, a former Hathershaw College and Oldham Sixth Form student, from Oldham, said: "Every hour, around five people are diagnosed with cancer in the North West of England* so by wearing a Unity Band, people can show their support for those affected.

"As a cancer scientist, I know first-hand the impact the disease has on individuals and families. That's why I'm inviting everyone to be part of a movement that can help make a real difference to so many people's lives."
A Unity Band symbolises solidarity with people affected by cancer and can be worn in memory of a loved one, to celebrate people who've overcome cancer or in support of those going through treatment.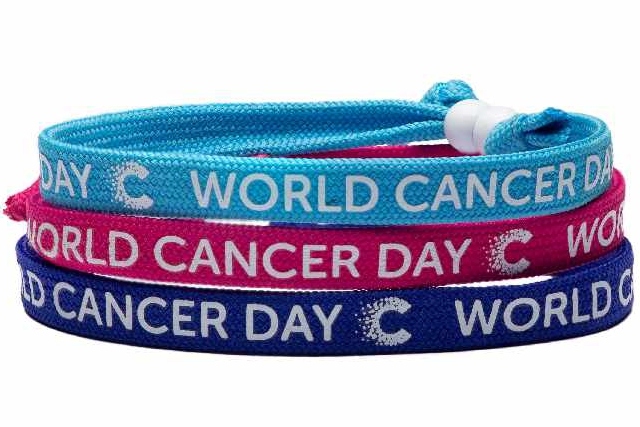 Habiba works as a cell biologist in the Drug Discovery Unit at the Cancer Research UK Manchester Institute – part of The University of Manchester - currently housed at Alderley Park, in Cheshire. She is playing an important role as part of a team helping to develop cancer drugs of the future for patients.
Last year, Cancer Research UK spent over £28 million in the North West on some of the UK's leading scientific and clinical research - helping more men, women and children survive cancer.
Marked on February 4, World Cancer Day is designed to raise awareness of cancer and to promote its prevention, detection and treatment.
Thanks to research, more people are surviving the disease than ever before. Survival has doubled in the last 40 years in the UK and Cancer Research UK's work has been at the heart of that progress.
But the charity needs everyone to act right now to help speed up advances which will help people spend more precious time with their loved ones.
Alison Barbuti, Cancer Research UK spokesperson for Oldham and Greater Manchester, said: "Banding together on World Cancer Day is a unique way for people in Oldham and Greater Manchester to unite with the rest of the UK, and the world. It's a chance to show that together, we will beat cancer.
"One in two people born after 1960 in the UK will be diagnosed with the disease at some point in their lifetime, so we need as many people as possible to help back our doctors, scientists and nurses on the frontline against cancer."
Volunteers from the Cancer Research UK Oldham Committee will be holding a collection for World Cancer Day at Greenfield Tesco in Chadderton on Saturday 2 and February 3 February on where shoppers will be able to pick up a Unity Band.
The bands are also available for a suggested donation of £2 from WHSmiths and Peacocks in Oldham as well as at all Cancer Research UK shops in the North West and online at www.cruk.org/worldcancerday.