Grand Final auditions are a big hit at Royal George
Date published: 04 February 2019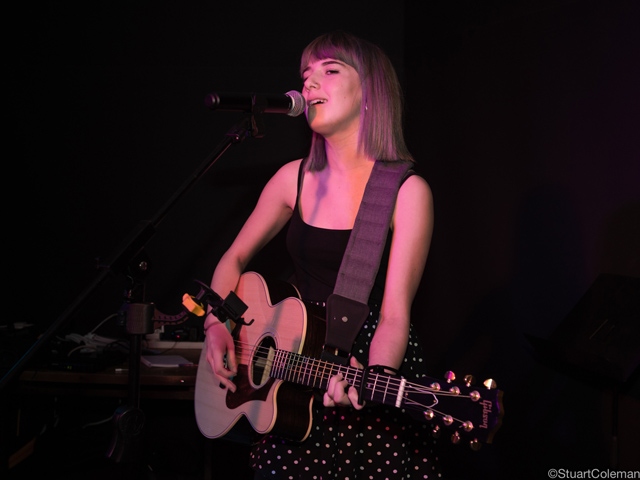 Liberty Eaton, who won the competition
Over 160 people packed into the Royal George function room in Greenfield, Saddleworth on Friday 25 January to attend the WelliFest 12-16 year old auditions Grand Final.
The judging panel of Stuart and Charlotte Coleman, Rick Lees and Tom Gibson were impressed by the quality and high standard of the nine musical performances and, following intense deliberation, announced that the winner was Liberty Eaton, with Freja Hardman the runner up.
Liberty will now open the WelliFest musical event at Well-i-hole Farm on Saturday 29 June 2019.
Freja will also perform at the event.
In order to celebrate the talent of these young people all of the other contestants have been invited to perform at Music On The Stage At Saddleworth Show, the following day Sunday 30 June 2019.
The evening was hosted by Phil Grainger and included a guest performance by Tom Gibson, a local singer songwriter who has already been booked to perform at WelliFest.
Everybody there was given a meat and potato pie supper and there was a gift of £50 meal vouchers to all contestants.
The room at the Royal George was given free of charge, courtesy of Jason Worthington.
The event was streamed on Facebook Live with 1,100 viewers watching at the time, and a total of 2,400 in the first 48 hours.
These winning acts will add to the spectacular line-up and perform at the not-to-be missed live event of WelliFest this Summer, raising funds for charitable causes.
Discounted advance tickets are available to buy online now, please join in.
They can be bought from www.wellifest.com.